Hertfordshire Escorts
The most luxuriously adventurous, lavishly fun and absolutely fun cheap outcalls from simply £120. Call First Call Escorts on 07775300878 today if you're looking for the most elegantly beautiful Hertfordshire escorts in all the Home Counties.
Our Top 5 Hertfordshire escorts are:
Destiny is so aptly named as all your dreams will come true when you meet this ebony beauty. She is one of the most flawlessly sexy black escorts Hertfordshire has to offer. This fiery British ebony escort is one of the popular elite companions in the United Kingdom. This sultry ebony princess has one of the most perfectly shaped curvaceous figures. Her luxurious discreet outcalls are the most intensely flirtatious companionship only escort experiences in the Home Counties region.
Chelsey is a basically the most magnificently sexy, tall busty blonde English escort in all of the Home Counties. At 5ft9 is superiorly leggy 34DD blonde beauty is the luxurious companion millionaires seek.
Laura is a super sexy, very tall and irresistibly charming European brunette escort. This friendly GFE escort has a really naughty sparkle in her eye that indicates her wildly adventurous potential. Her private elite visiting outcalls throughout Watford, Potters Bar, Harpenden and Tring are the most highly- entertaining escort services in the Home Counties.
Paula is an exquisitely beauteous, immensely sensually confident, mature blonde English escort. This tall and insanely curvaceous blonde vixen leads the beauty stakes of local Hertfordshire escorts aged 35 and over. She has a powerfully stylish elegance which makes her the centre of attention wherever she goes.
Bella is a sexy, fun-loving and dazzlingly attractive blonde Italian English escort who is one of the Home Counties most popular VIP companions. She has the sexiest hazel eyes and provides exclusive outcalls throughout Radlett, Welwyn Garden City and Harpenden.
April 2021 has seen the United Kingdom being presented with an opportunity to start easing some lockdown restrictions. With different strains and variants in this global pandemic it is essential everybody continues to follow all lockdown rules. Hertfordshire like many other regions has been badly affected. Many local escorts can't wait to get back into the gym so they can work on their sexy figures. Gone seem to be the days when people sought the classy company of a Hertfordshire escort to join them for a celebratory drink or romantic dinner. Some day that could change as for now friends and family can meet at a pub as they have to operate an outdoor service only. Adhere to all rules and keep social distancing. Spring is here and out agency certainly has the freshest selection of sexy Hertfordshire escort beauties. If you require a private, luxurious date to party with then that day will arrive soon. These irresistibly beauteous escorts are luxuriously glamorous, super-friendly and always love to look their best. So take an intensive look through our spectacular online gallery of the hottest Hertfordshire escorts in the UK. They are among the sexiest women in all of the UK. Enquire about booking a highly- sophisticated and discreet outcall by contacting our escort agency today. These exceptionally beautiful companions are the most romantic and attentive dates in the country.
Hertfordshire is one of the most idyllic, historic and beautiful regions in the UK. It has a naturally visual picturesque beauty about it and many areas are affluent. Located in England's perfectly lush Home Counties region, it is rich in tradition and character. It is located in close proximity to London, located neatly to the North of City of London. Hertfordshire is part of the 'Eastern pocket' of England, containing vast areas of perfectly lush countryside and historic local landmarks. Did you know that the majority of Hertfordshire's land is under green belt protection? There are many major towns; each with great transport links connecting to London and other regions throughout England. Whether it is by train, bus or coach; commuting is really easy and also efficient. Are you a classy local gentleman who is seeking the most lavishly discreet outcalls with flawlessly attractive Hertfordshire escorts? You will discover the most breathtakingly picturesque, naturally idyllic towns in whole of the UK in the Home Counties. Wealthy people and top city professionals flock to reside in this amazing region. Why? Well, Hertfordshire has some of the UKs cleanest and quietest residential streets. Also, it has some of the most stylish, sophisticated and punctual escorts in the country. Some towns really do have a unique balance of historic traditional settings containing modern elements about it. There is a multitude of posh escorts in Hertfordshire who lead lavishly luxurious lives. They really love the beautiful, unspoiled open countryside and pamper themselves at luxury county hotels. The Home Counties is known for its historical English towns and affluent atmosphere. There is a fabulous selection of award winning traditional English pubs in the countryside areas to visit. 2020 was noted as the Year Of Culture for Hertfordshire. It will highlight many wonderful things about the region. Hopefully it will inspire many residents to try new things, especially new hobbies. 2021 continues to be a testing time for all escorts in Hertfordshire. Our agency like any other is striving to do its best during a really testing time for the whole world.
A number of towns have very peaceful and quiet residential areas. These areas tend to be where the most affluent residents live. These affluent areas have the most beautiful parks and amazing pockets of perfect greenery. 2021 is a year that presents hope and optimism. Hopefully there will be a time our amazing VIP outcall services can resume safely. A top Hertfordshire escort has superior super model looks and wears the very best (latest) designer label outfits. Leading a life of intense pure luxury is what they all do best. They provide such tantalizingly intriguing and flirtatious discreet escort dates. Hertfordshire is also famous for its stylishly luxurious selection of exclusive five star spa hotels and country health clubs. VIP businessmen, top executives and wealthy socialites choose to stay there when they visit the region on business or leisure. They choose to relax in these gorgeously lavish surroundings because that is the unwritten rule for leading such a posh lifestyle. Some local businessmen choose to incorporate a few rounds of golf before discussing an important business deal. Away from work that is the time for them to simply enjoy company th classy company of the prettiest Hertfordshire escorts. You don't have to be a really wealthy individual to book their lavish company.
Did you know the region used to be known as just Hertford? Various other Home Counties apart from Hertfordshire include Buckinghamshire, Cambridge and Essex. The brilliant thing about this superb region for VIPs are the highly sophisticated and fanciable escorts in Hertfordshire. Their very private visiting outcalls always gives our escort agency the most well received online reviews. These daring companions all possess the most flawless natural beauty and know they are truly special people. These gorgeous companions are often seen as being more glamorously attractive than most of their London counterparts. Our highly exciting escort agency provides the most discreetly exciting elite and VIP outcalls. Our wildly adventurous and classy outcalls cover nearly all towns locally. Our information rich and extensive website features a fabulous selection of luxurious companionship only escort services for you to select from. From very short notice romantic VIP dinner dates to the much in-demand VIP party girl outcalls. These exclusive escort services are full of romantic intrigue and rambunctious excitement. What is your ideal outcall escort option in Hertfordshire? The vast majority of businessmen simply want to enjoy quiet relaxing evenings indoors. Some do love a luxury night of VIP partying though. Our very reputable Hertfordshire escort agency the greatest selection of amazing local escort companions. Call us right now to book the ultimate escort experience of your dreams.
April 2021 - May 2021: Featured Hertfordshire Escorts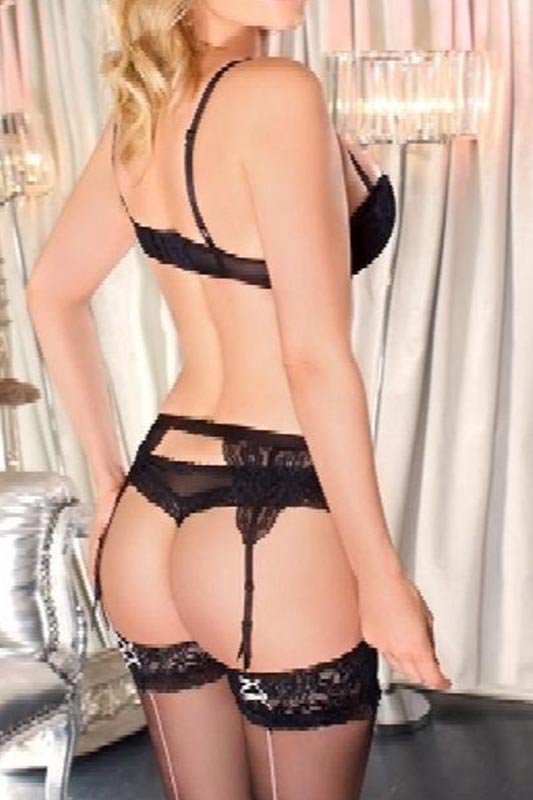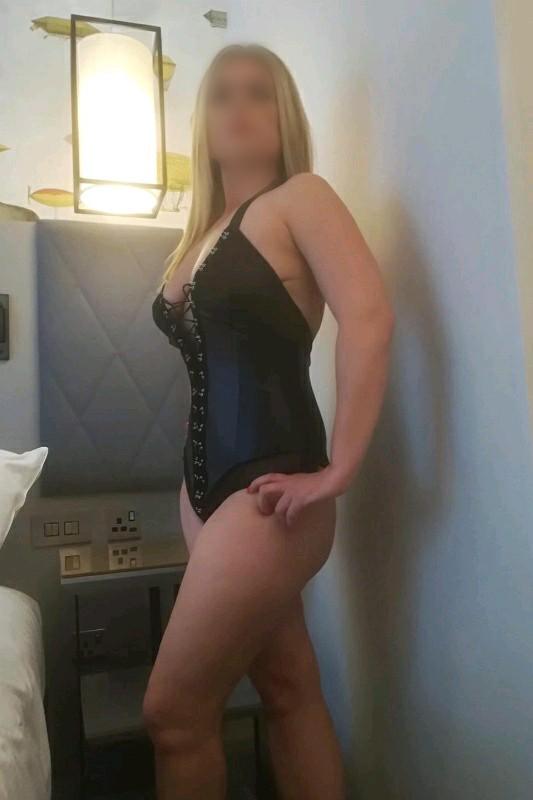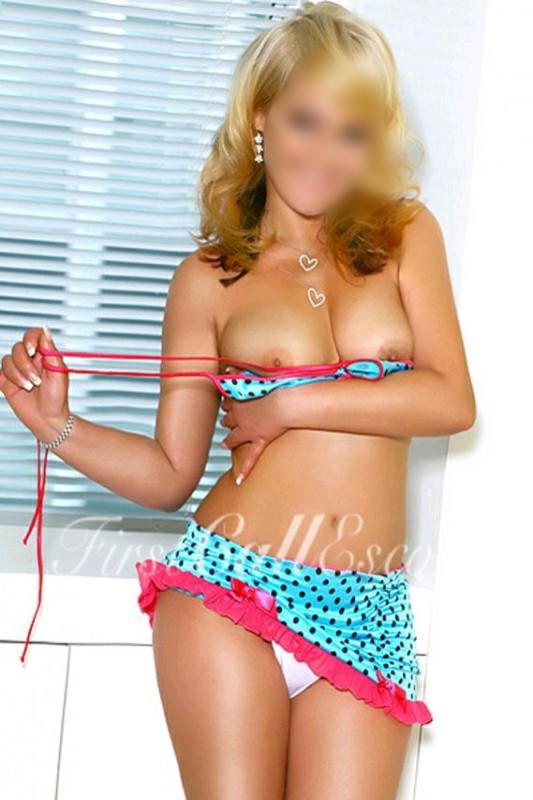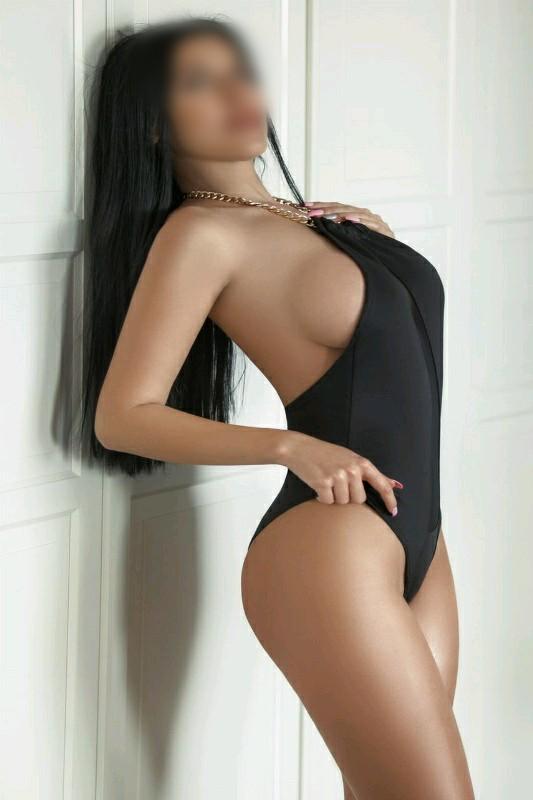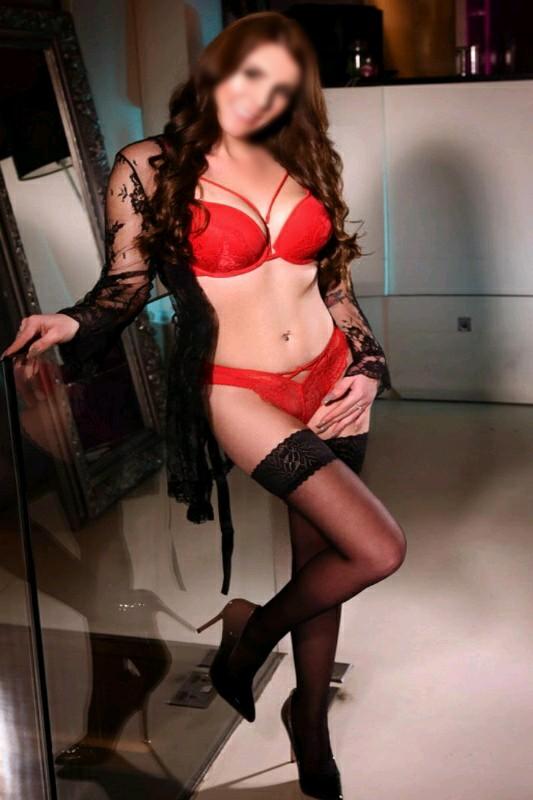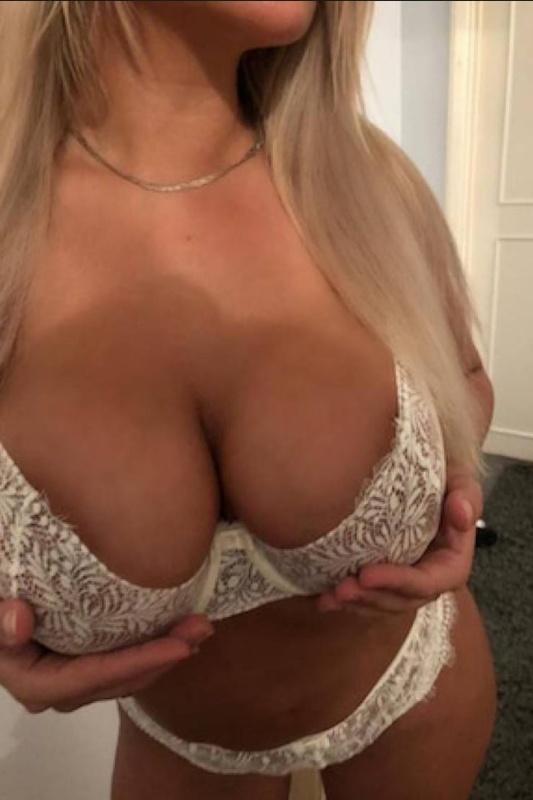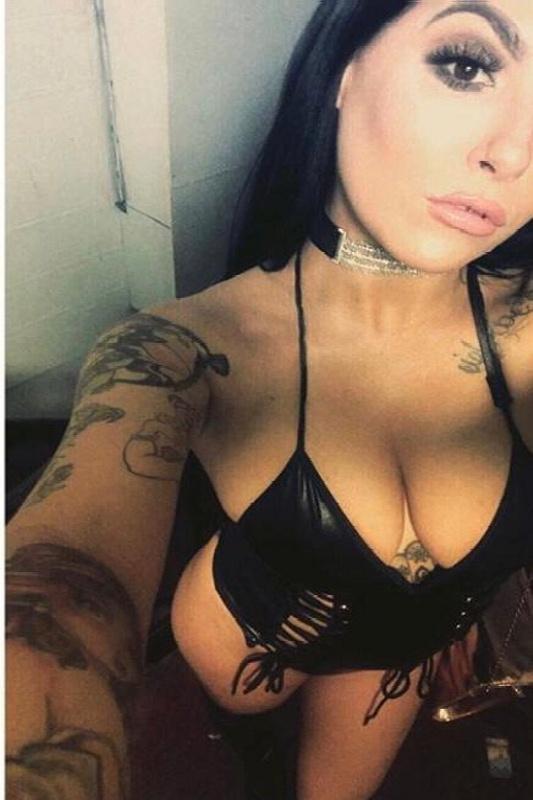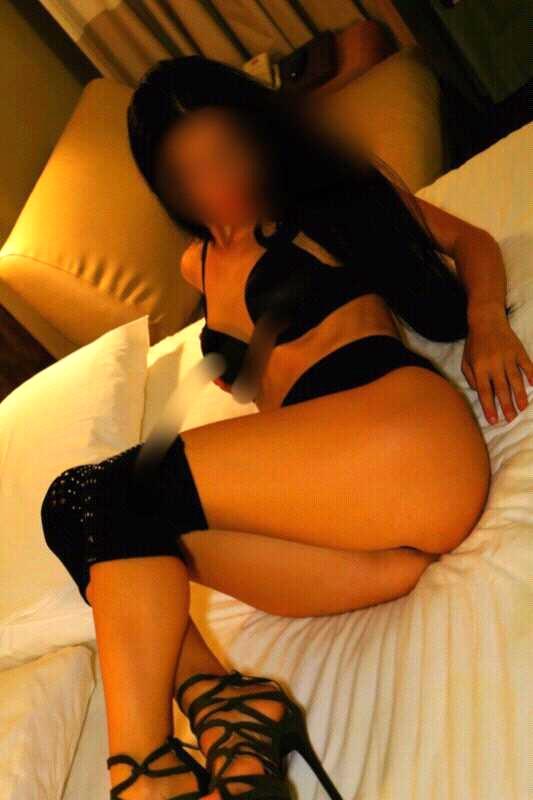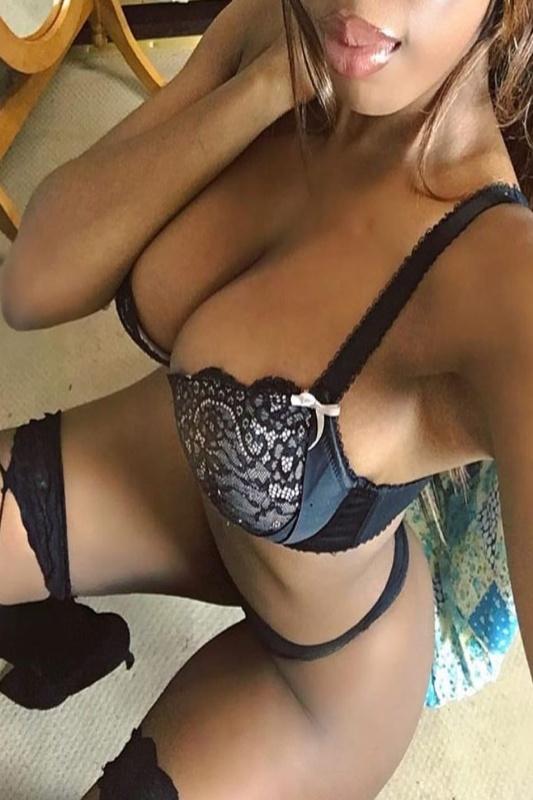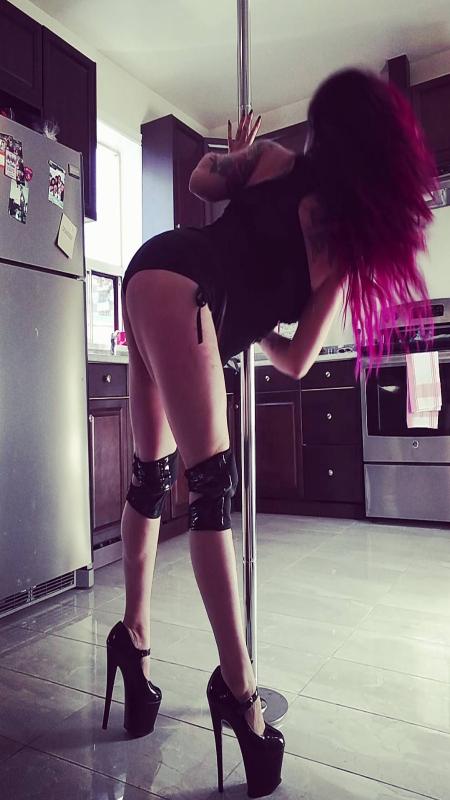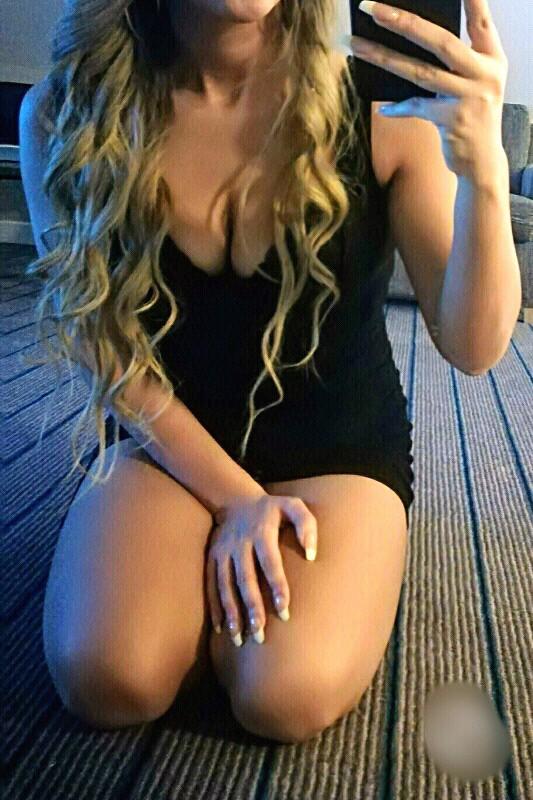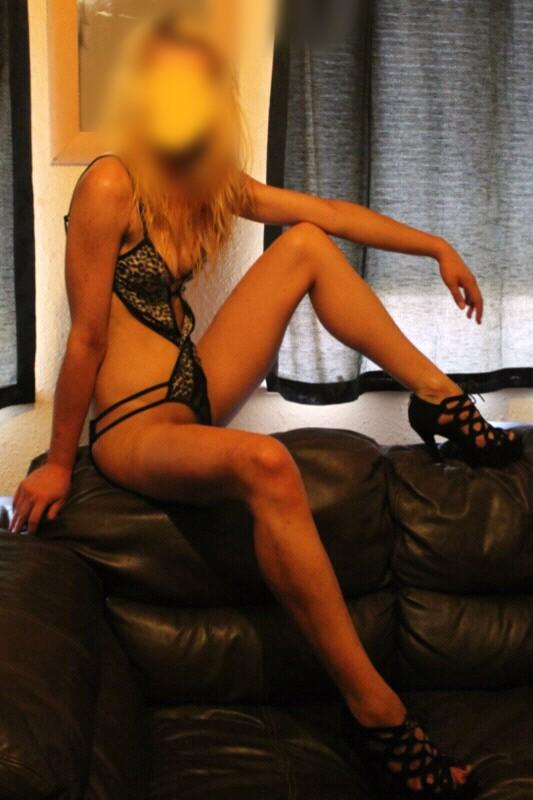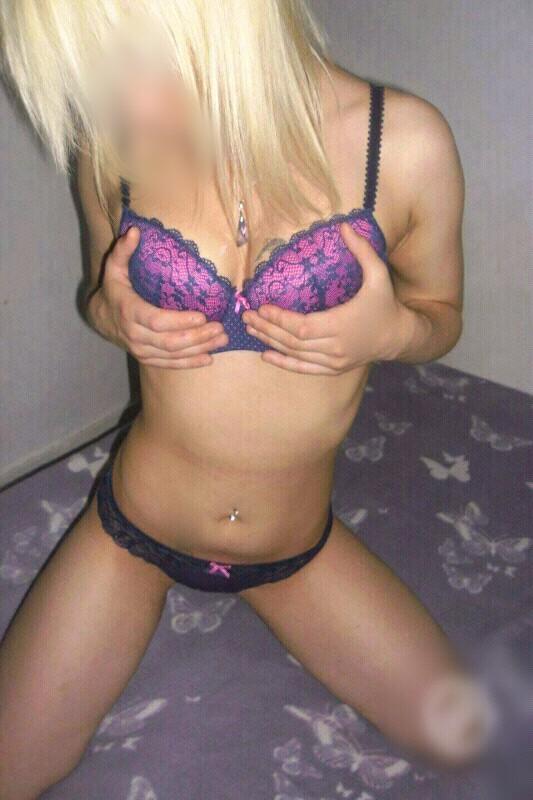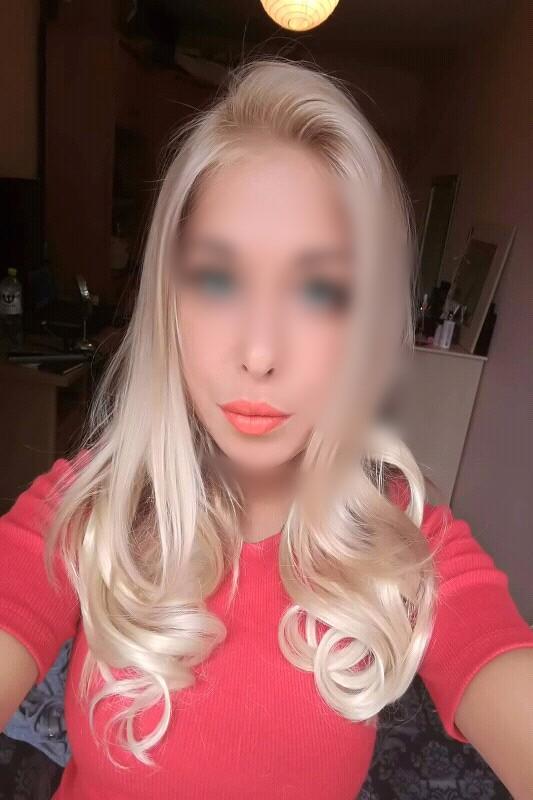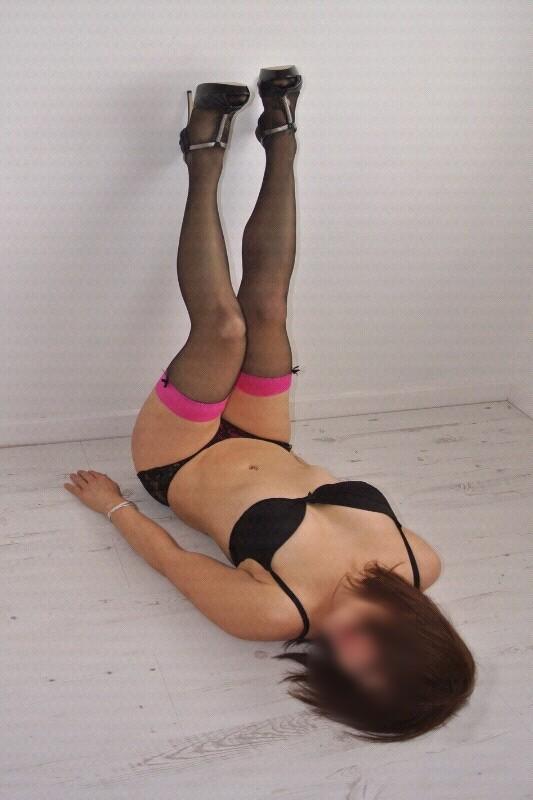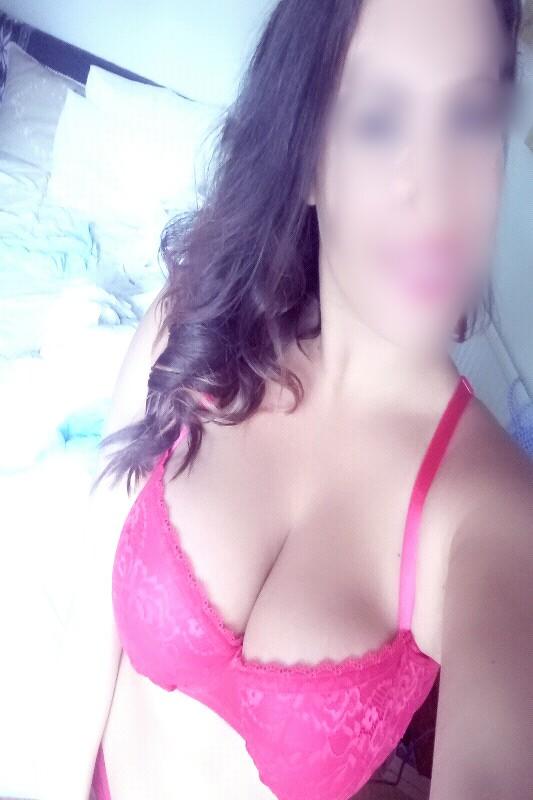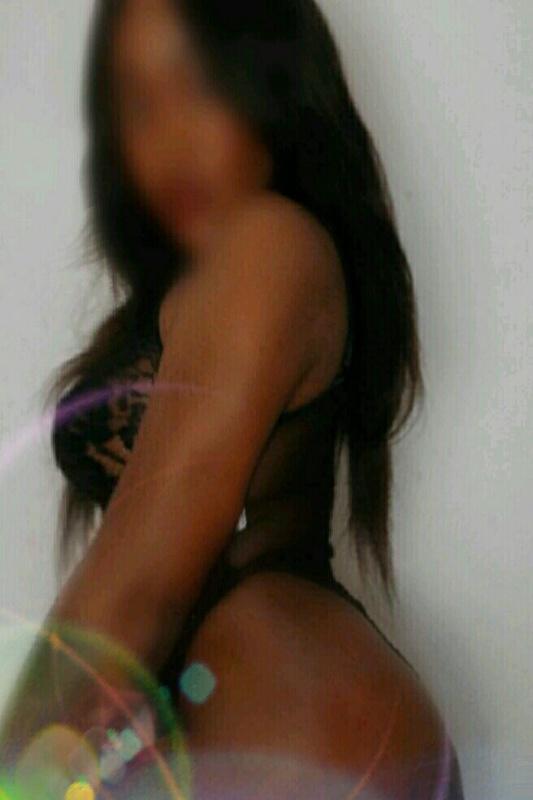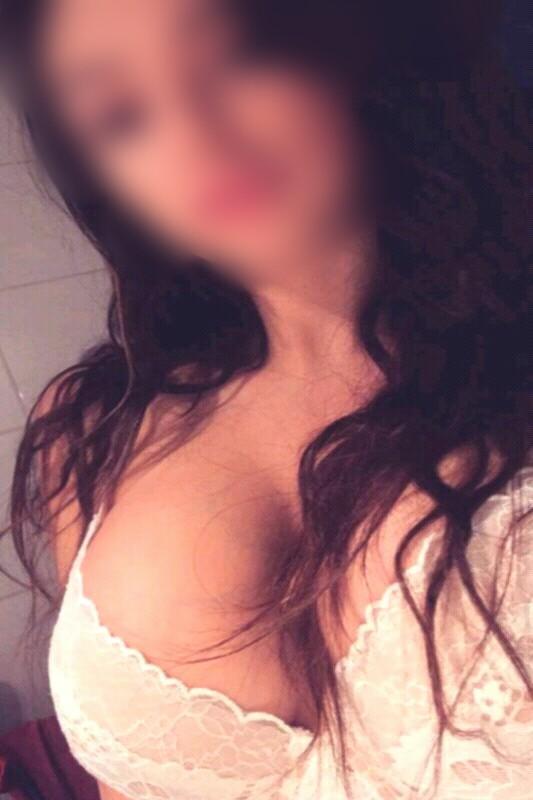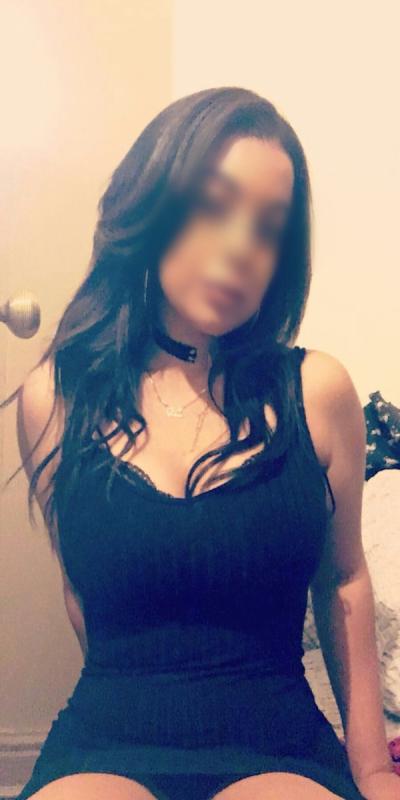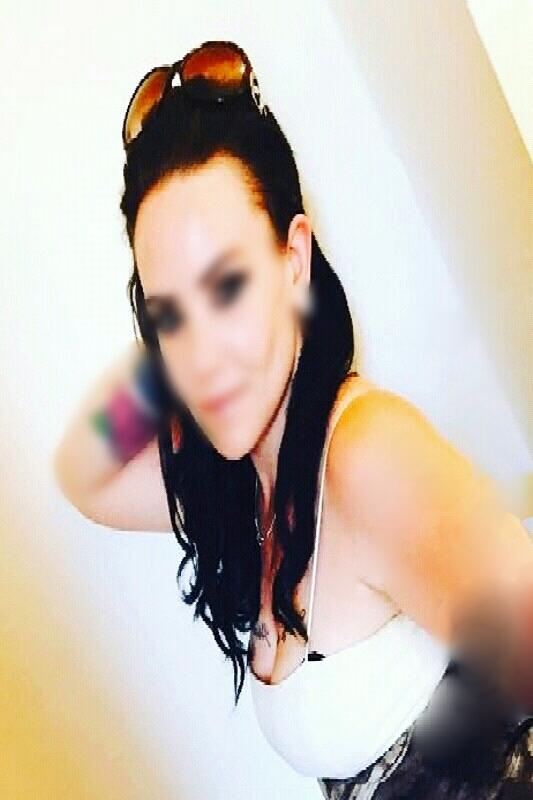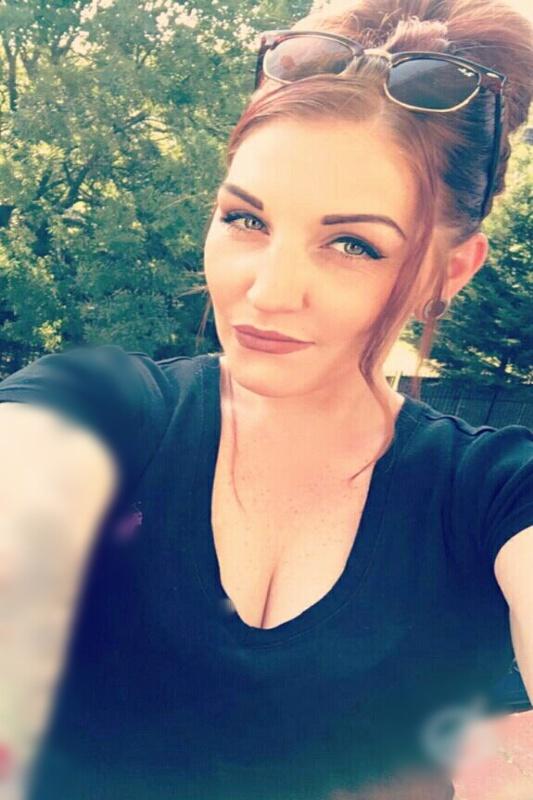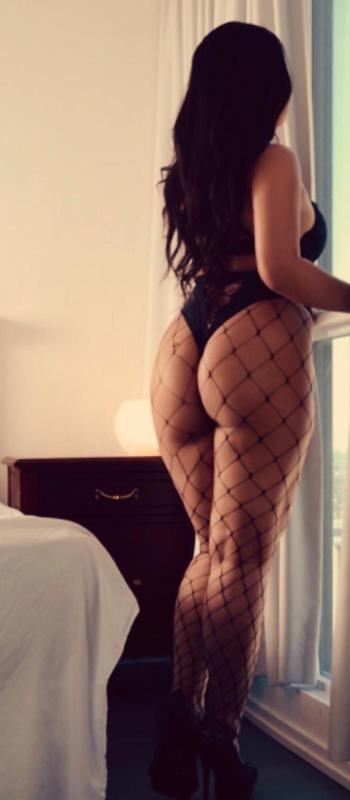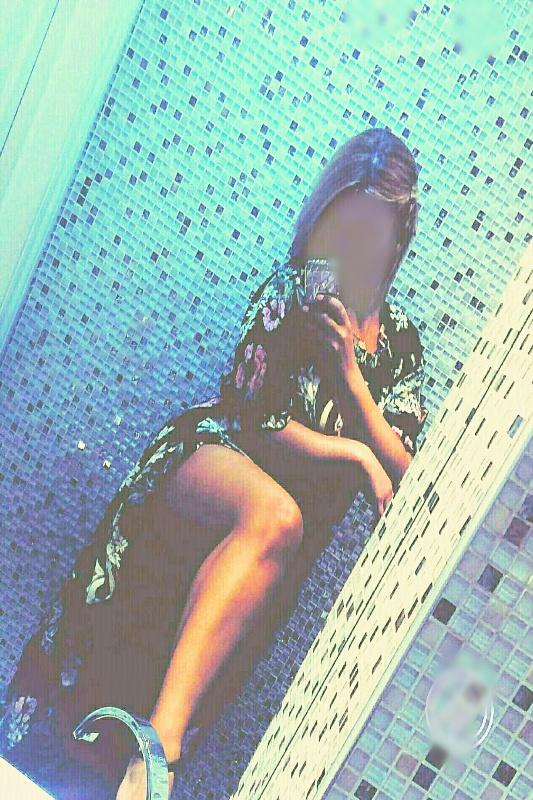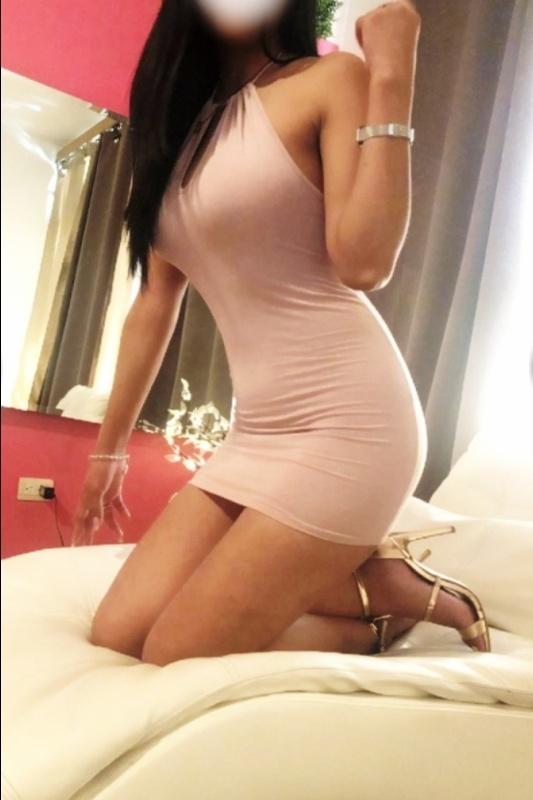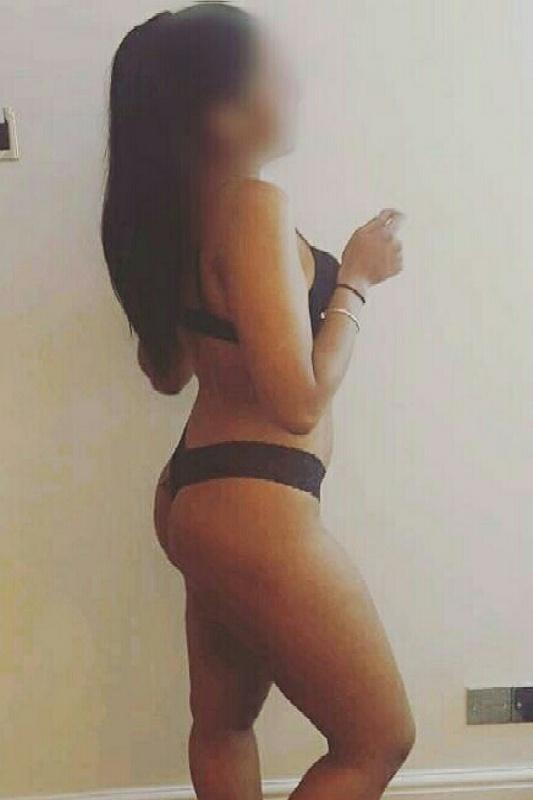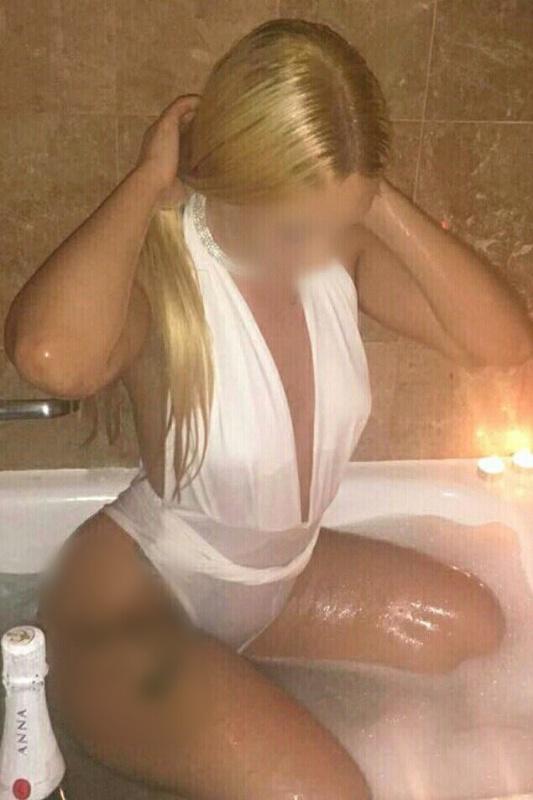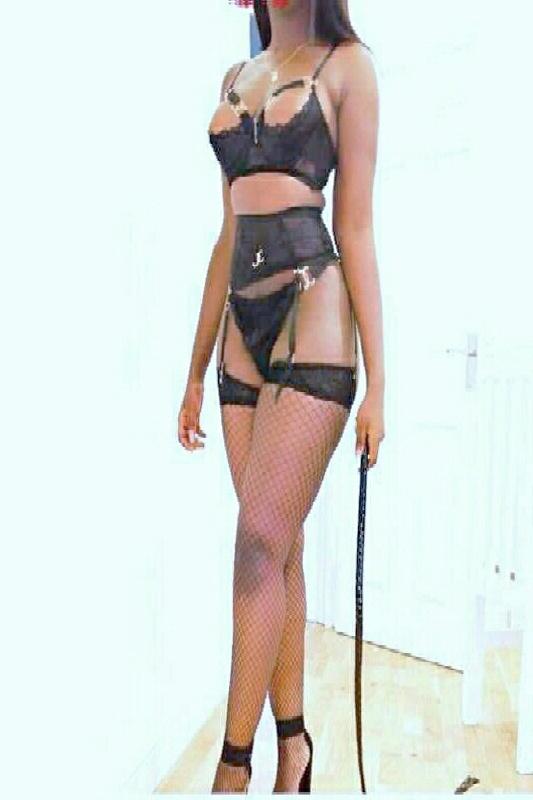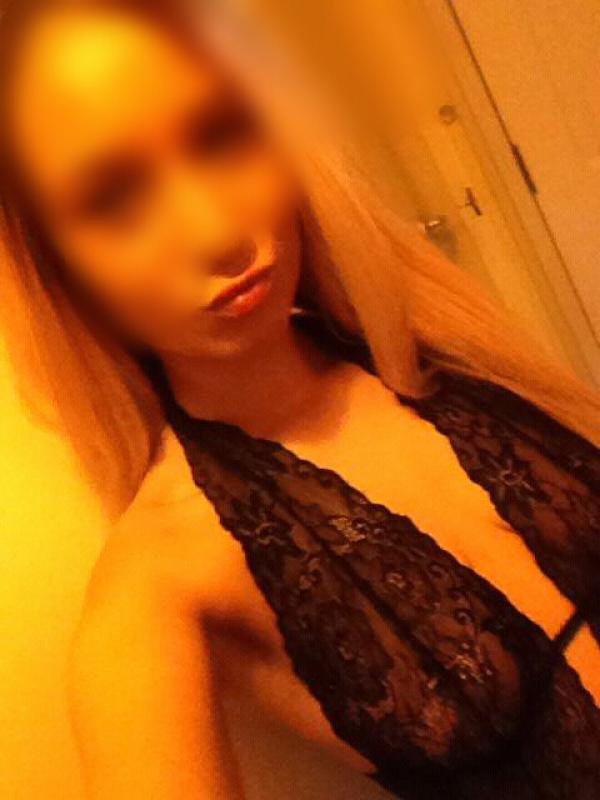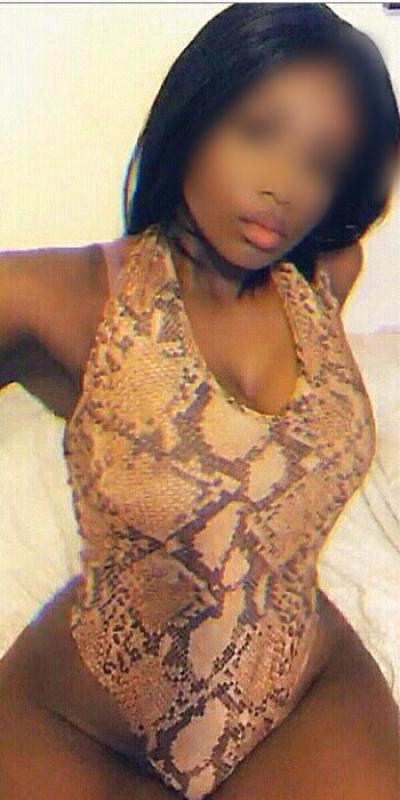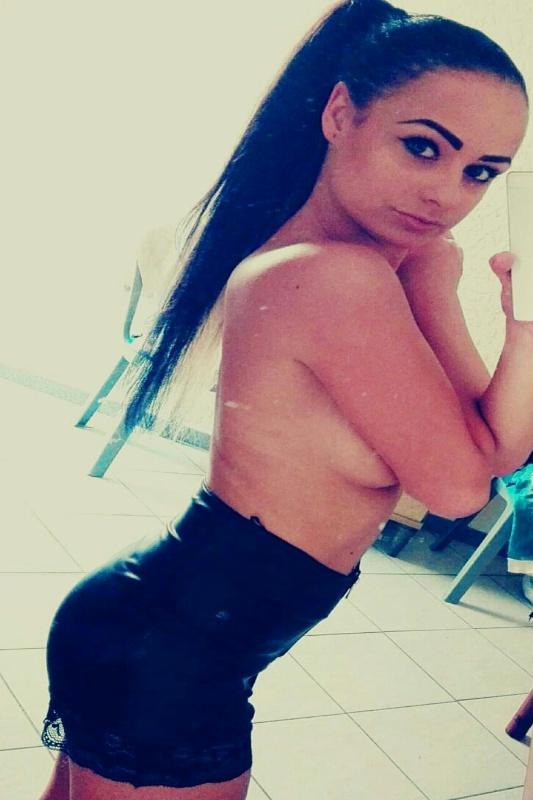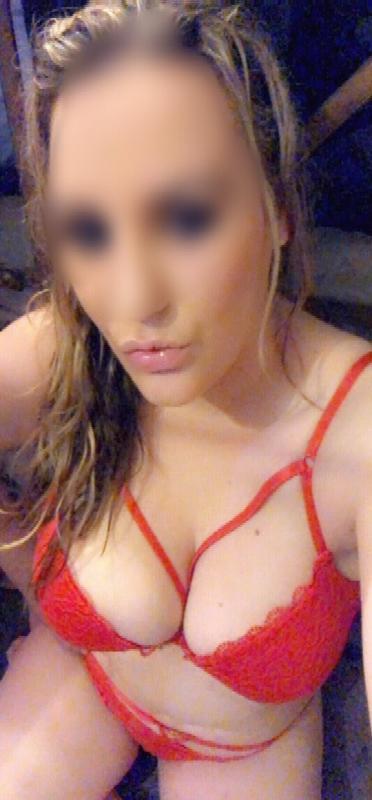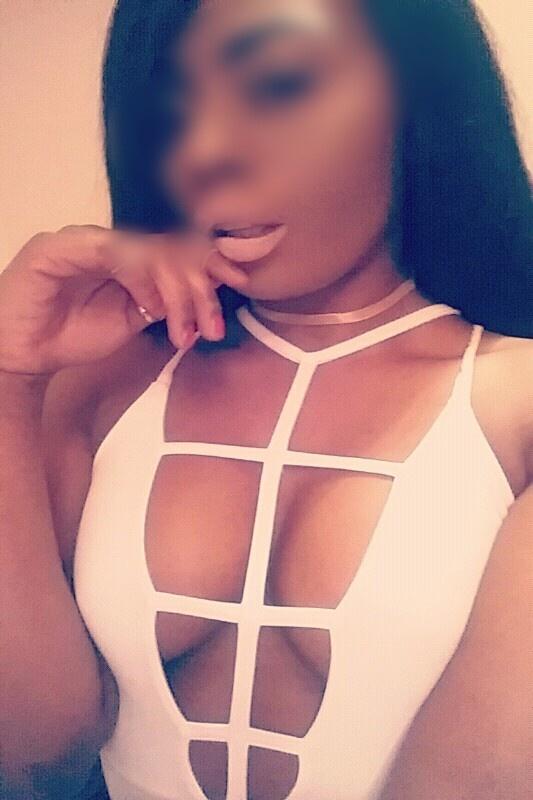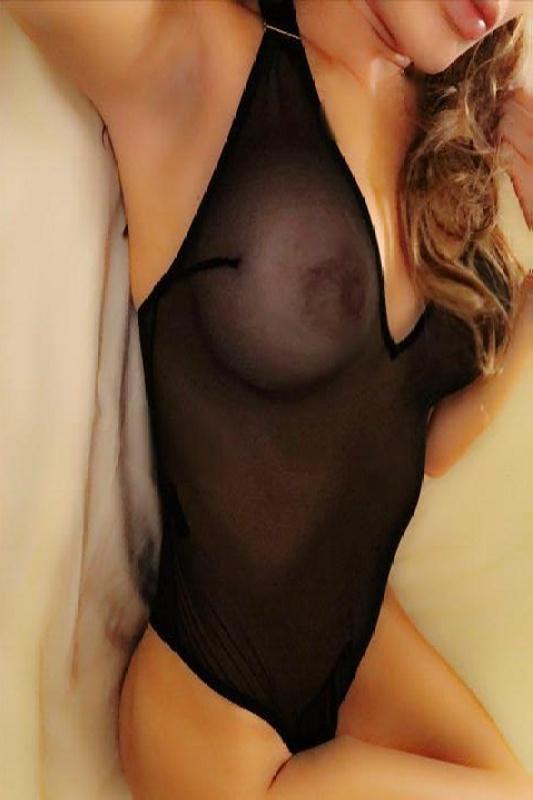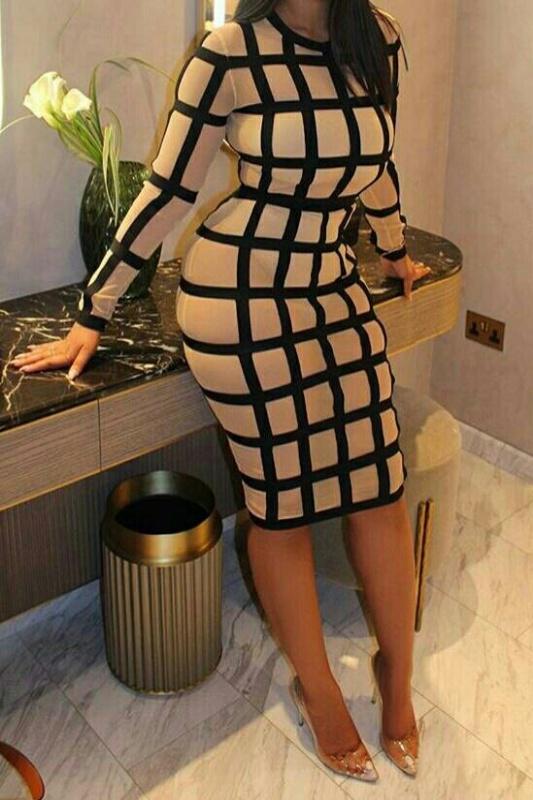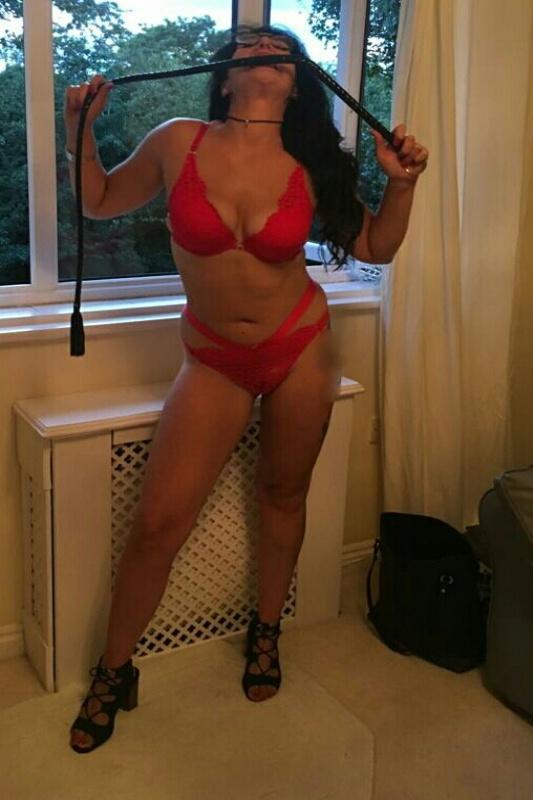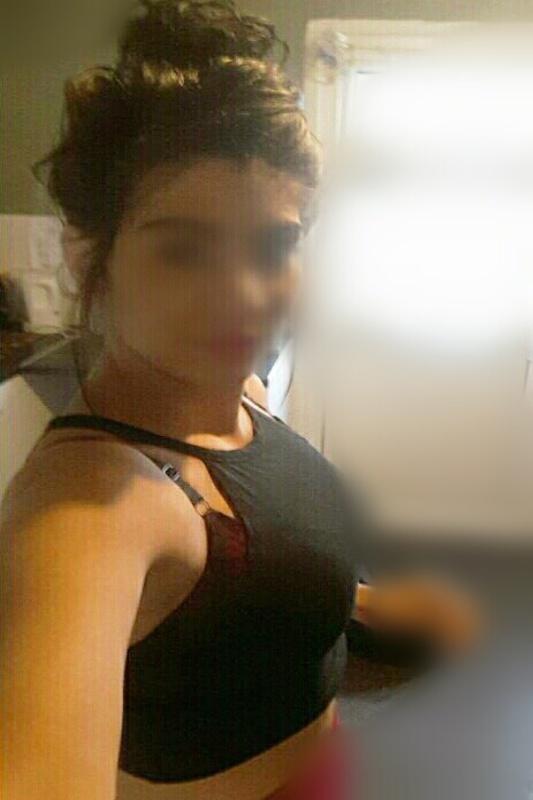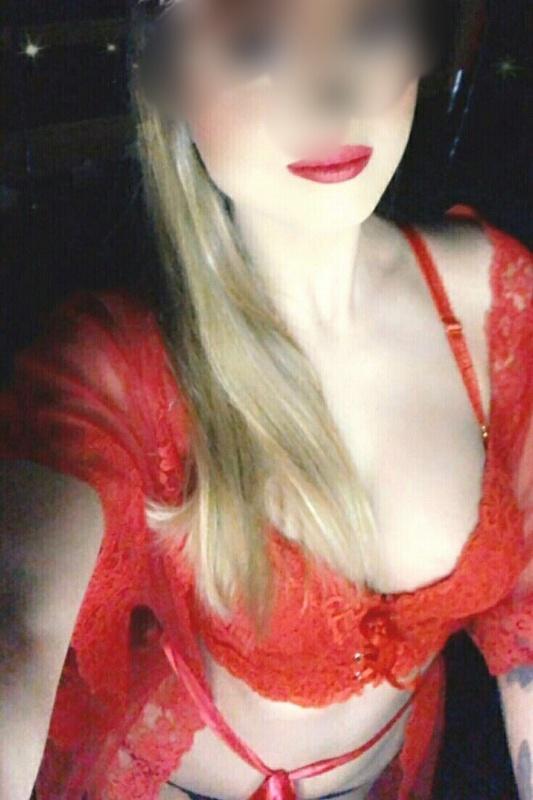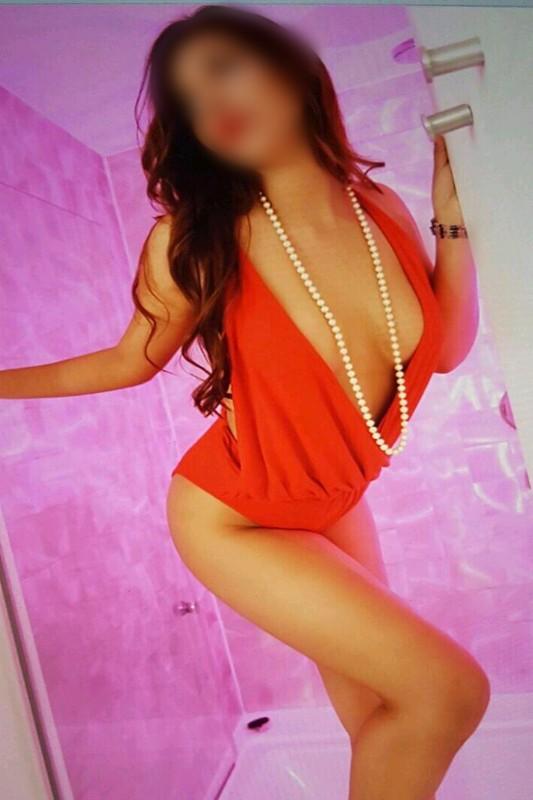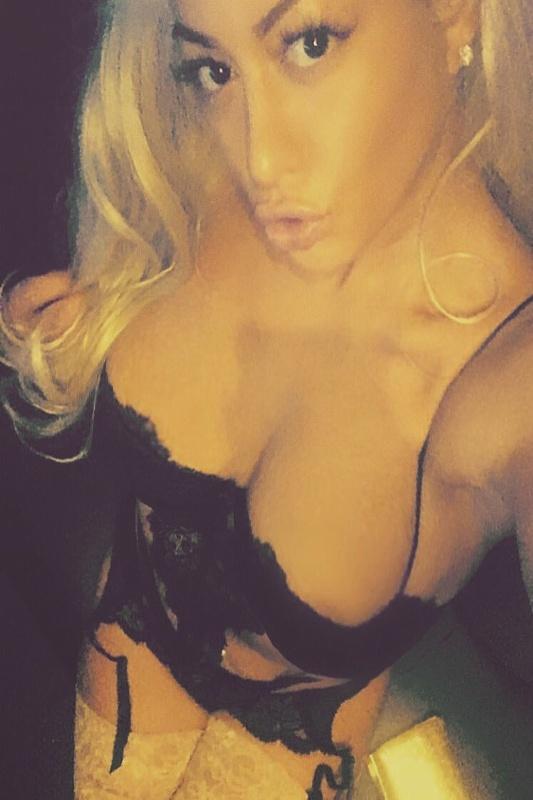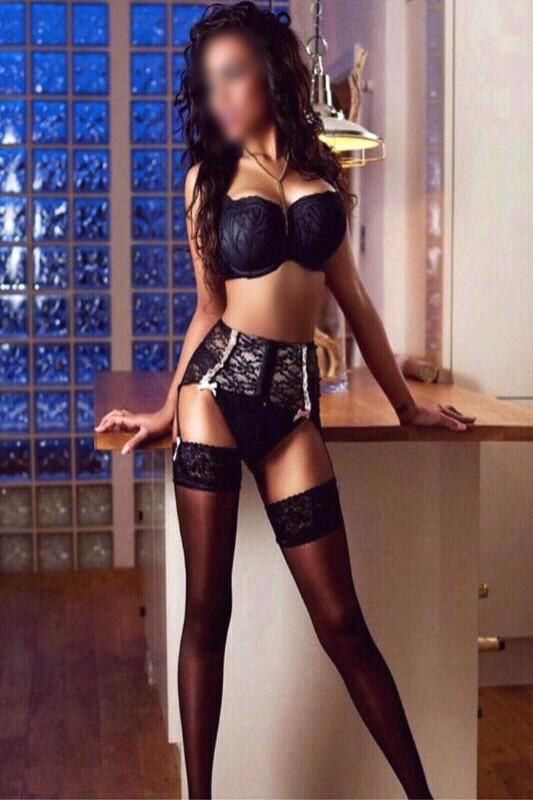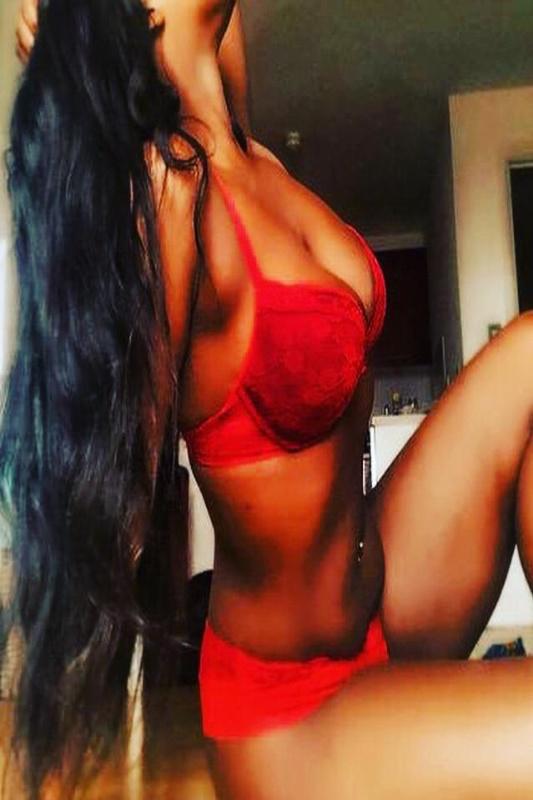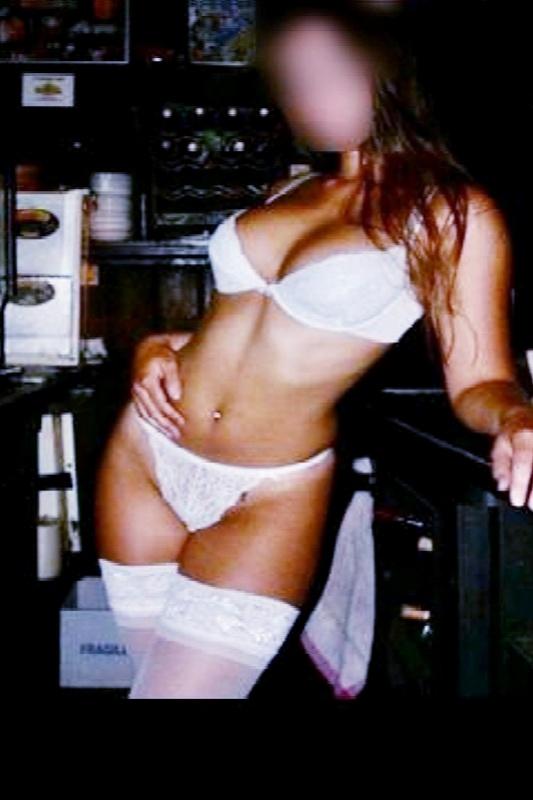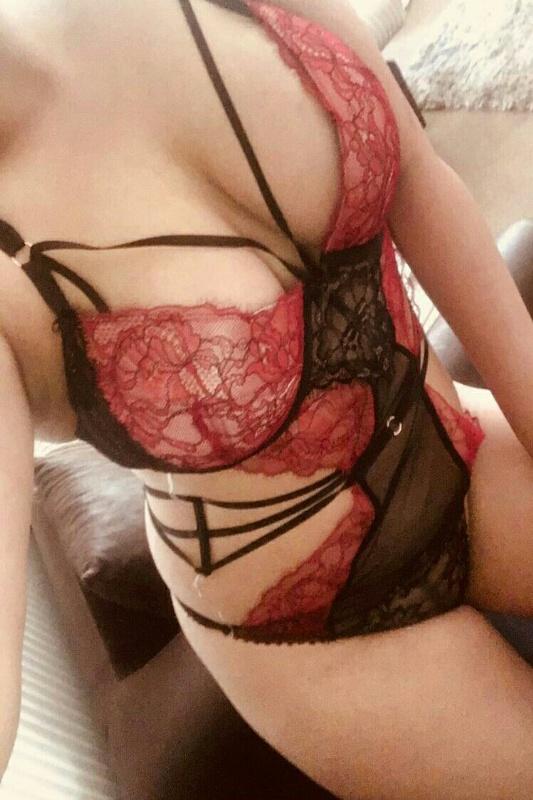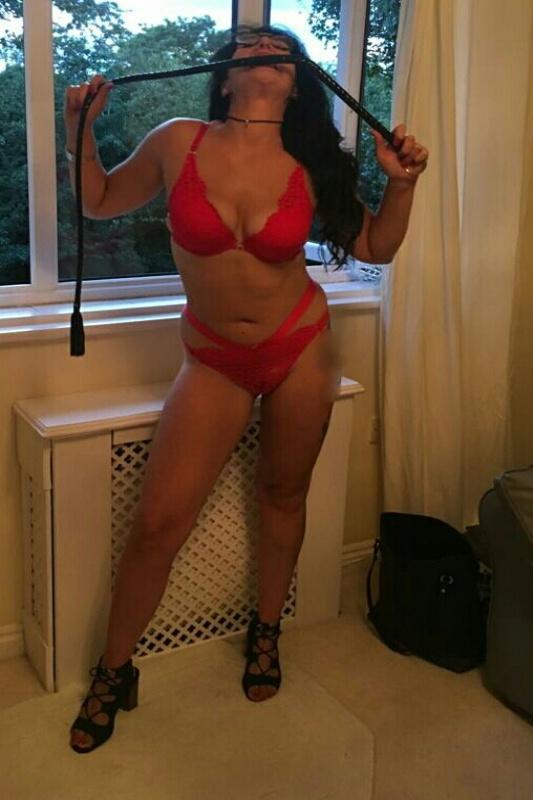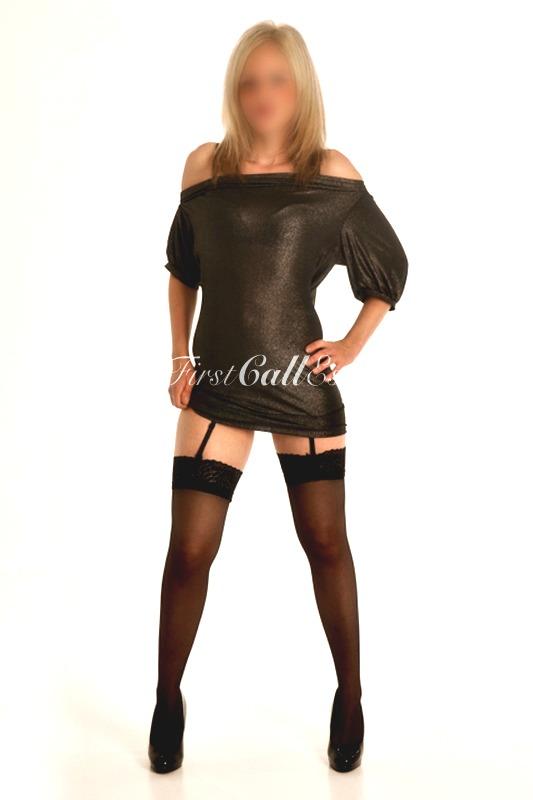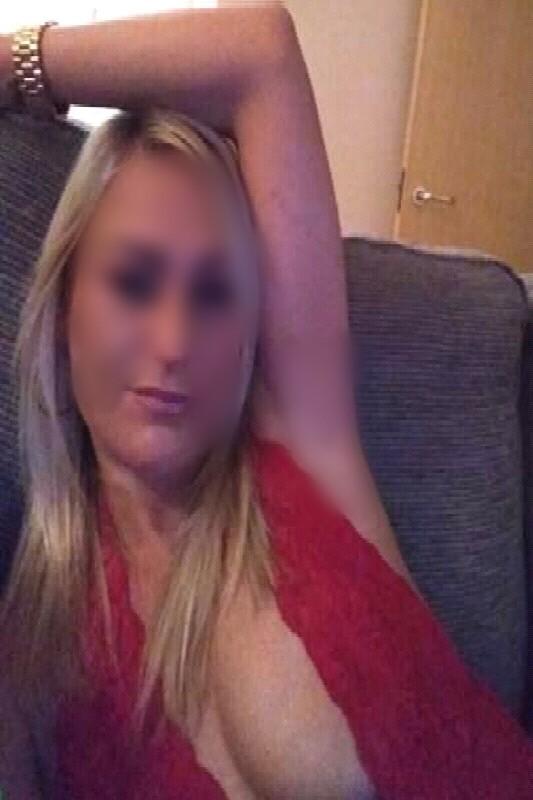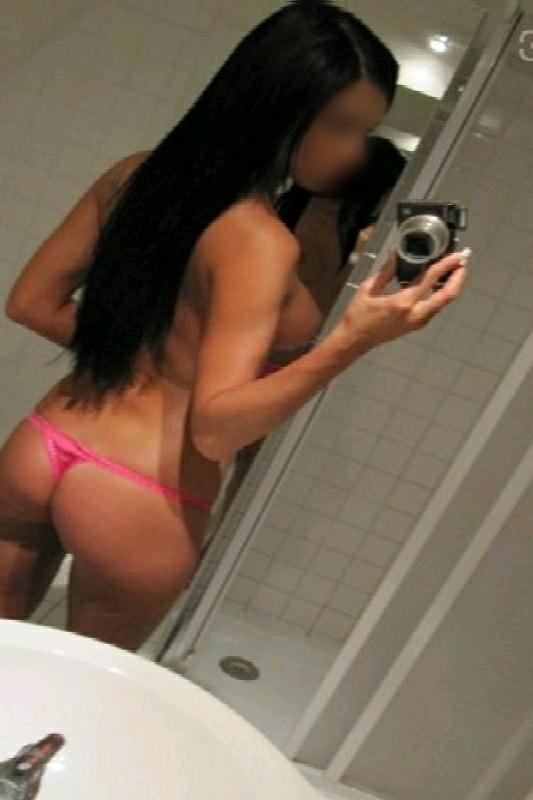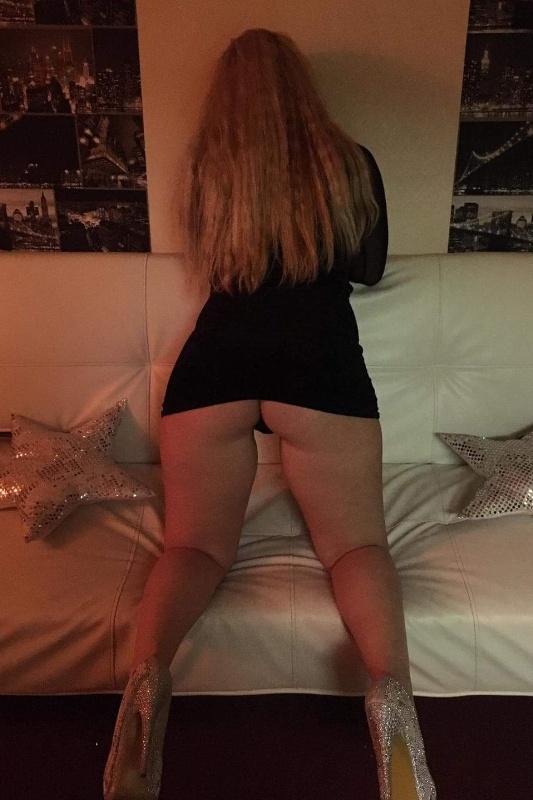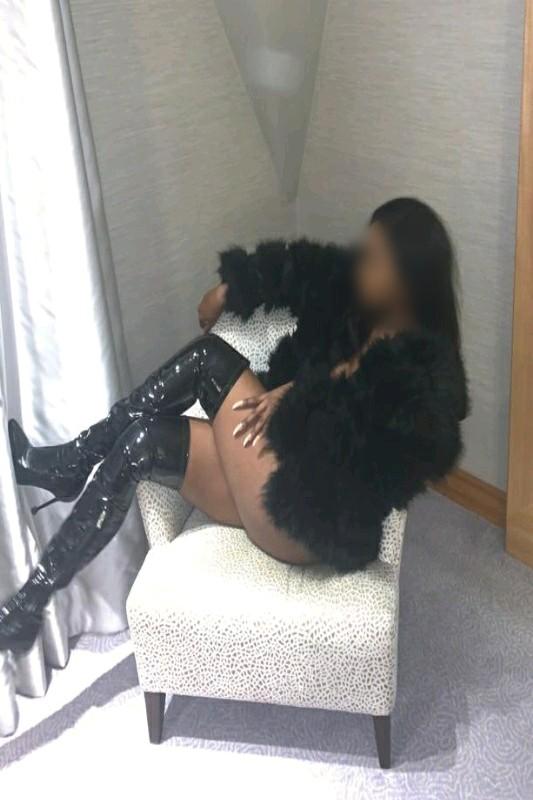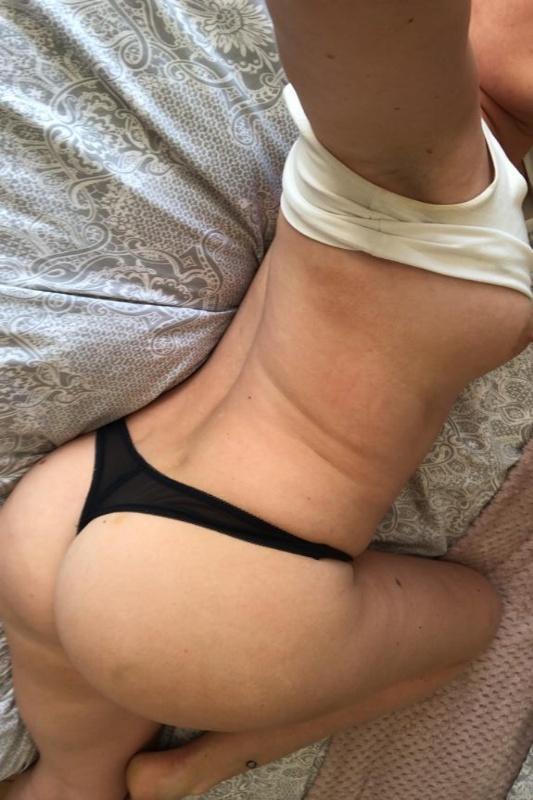 Breaking News: April 2021 - There have been new strains of the virus reported over past months so it is important everybody keeps safe. Please continue to adhere to all lockdown and health & safety rules. Make sure to stick to the rules because it ensures you can keep safe and help to protect the health of others. Many people are thinking of booking a lavish date with a sexy Hertfordshire escort and make it a romantic, cheap fine dining experience. Pubs and bars can re-open in April serving drinks outside. So many of you who were accustomed to partying and drinking can't wait for that time to arrive. We ask you to act responsibly and keep safe at all times. Hertfordshire escorts have to abide my all guidelines as they are there to protect lives. As you already aware the COVID-19 outbreak has caused a worldwide pandemic. Please listen to all Government advice and follow all rules/guidelines set out by the Government to help combat this serious virus. Make sure that you read all information about coronavirus on the NHS and official Government website. At this time it is important that you adhere to all rules regarding social distancing and self-isolation. It is essential to understand the health crisis this country faces and that individually everybody must take responsibility to follow all health advice and restrict travel and socialising.
2021 has been a considerably challenging year for our Hertfordshire escorts but they still remain as sexy as ever. They will always be the the sexiest in the entire Home Counties regions. Are you ready to meet them? Their company is not for the faint hearted but rest assured your day will be filled with intense bliss. These immensely elegant beauties provide a wide variety of really romantic and discreet visiting outcall services, local to you. They are:
Autum is a sensationally, outrageously sexy English redhead beauty whose GFE outcalls are very popular. This slim, foxy and often fiery woman has the sexiest smile imaginable. You will find she has a wild side that brings intense adventure and excitement to your date.
Zara is a supremely curvaceous and busty 32D Italian VIP escort in Hertfordshire. She is the epitome of luxuriousness as everything about her is lavish. She has an amazing figure, naughty smile and and an even naughtier personality. Her discreet outcalls are classy and full of intense excitement.
Chelsey is a truly beauteous blonde outcall escort. Her sexy blue eyes seem to almost sparkle as she is such a dazzling gorgeous lady. This 34DD super busty English babe is an outgoing companion whose wild side to her personality makes every date fun.
Loren is basically the elite escort all other top escorts in the Home Counties try to aspire to. She is a dazzlingly attractive and naturally buxom 34D European beauty who radiates so much luxurious class. Her amazingly attractive looks makes her automatically the centre of attention wherever she decides to venture.
Amannda is one of the sexiest petite English beauties you will ever encounter. At 5ft1 this naturally slim and brunette has the most gorgeous hazel eyes and radiant smile. Her elite GFE outcalls are the most luxurious companionship only 'girlfriend experience' outcalls in the region.
Abbie is a naturally confident, super busty blonde English escort who loves the Home Counties region. This sensational English eye candy is basically every guy's dream woman. This amazing addition to our brilliant escort agency makes us the leader in outcalls.
Mylie is a flawlessly sexy 32DD super busty Scottish escort who has a perfectly toned figure. She loves body art and has the figure to show it off. This dominatrix inspired Hertfordshire escort lives life to the max.
Regan is a gorgeous, blue-eyed and petite perfectly toned brunette GFE escort. She has a really naughty sense of humour and a very wild imagination. She has this sensually powerful aura about her. This really sexy, impressively flirtatious and romantic English Hertfordshire escort is a true sweetheart.
Charlet is a naturally buxom and irresistibly fanciable leggy black escort in the Home Counties. This supremely sassy 34D British ebony goddess is the perfect ebony 'eye candy'. Her insanely sexy curvaceous, perfectly slim figure means she looks gorgeous in everything she wears. This British black babe is a powerfully confident intense GFE escort whose luxurious lifestyle is full of glamour and partying. Her outcalls are truly shockingly fun!
Sadie is a petite, perfectly slim, fit Canadian beauty whose sexy purple hair makes her stand out in any crowd. She provides a discreet fantasy inspired dominatrix/role play outcall. So your date will be one full of naughty intense excitement and romantic surprises.
Aaleyah is one of the most fanciable, tall elite blonde English babes whose outcalls are completely lavish. She is one of the most glamorous elite dinner date companions whose insanely lavish company will form your happiest memories thus far. This outgoing blonde beauty loves to dress with panache, style and elegance. You will be immediately hypnotized and impressed by her 'out of this world' attractiveness.
Madison is tall, kind-hearted and elegant English escort who is a party-loving blonde escort. She approaches every day with a mindset to always encounter new adventures.
Cleo is a uniquely glamorous, exotic and highly-fanciable natural beauty. She is really open-minded and popular VIP Hertfordshire escort who has a great figure. When it comes to experiencing real fun, Cleo brings the excitement to your stress filled weeks. She provides the hottest and wildest outcall in Hertfordshire. You will want to book her again and again. Cleo has a great personality, a naughty imagination and a flirtatious tendency.
Alex is a flawlessly good-looking blonde GFE Italian escort. This extremely stylish and perfectly slim companion provides discreet VIP outcalls throughout Home Counties region. Her intriguingly romantic visiting outcall service is exclusive to Stevenage, Elstree, St Albans, Watford and Rickmansworth.
Dani is a tall, quite mature and sensually confident Australian brunette lady. Her intense charismatic aura is simply hypnotic. Dani always brings a really sophisticated aura wherever she goes. Her naturally radiant smile will brighten up any mundane day
Izabella is a super busty 34G amazingly beauteous English elite escort companion. This naturally buxom brunette Hertfordshire escort has the most gorgeous blue eyes and a perfectly curvaceous figure. Her mission this year is to meet as many classy gentlemen as possible who know how t have a good time. A date with this curvy princess will make you want to propose marriage to her.
Tanya is a naturally buxom, 34D British black escort who is fiery and knows what she wants out of life This pulchritudinous ebony lady provides the most romantic outcalls in this region. Her lavishly fun company simply makes all your worries simply disappear. Tanya is one of th most sought after ebony VIP party girl escort companions. When it comes to top black Hertfordshire escorts, she is definitely in a league of her own.
Allice is supremely confident, sassy French brunette vixen who loves being the centre of attention. She is a wonderfully elegant, very open-minded and highly fashionable woman. This supremely trendy VIP companion is a vivacious French beauty of high intelligence and is really well-spoken.
Skyler is and insanely busty 32GG English escort whose massive natural cleavage makes every guy stare. She possesses the UKs sexiest figure and top models are all envious of her With such a powerful natural level of confidence her delightful company is really uplifting. She simply understands that her level of superior attractiveness can never be matched. She is one of the most adventurous and thrill-seeking VIP party girl escorts in Hertfordshire. If you want to add the some spice your day, her sensational company is a must
Harlie is a remarkable lady who possess so much style, supreme confidence and debonair. Harlie has the sexiest deep blue eyes. Her highly sophisticated, dress sense makes her the perfect company for elite occasions. The ultimate sexy fantasy brunette GFE companion, her really private outcalls are genuinely attentive and form lasting happy memories.
Raven is a dazzling elegant GFE escort in the Home Counties. Her enticing presence is one of absolute elegance and company has so much spontaneous fun about it. She has the sexiest green eyes you will ever see as well as the naughtiest smile.
Ollivia is a naturally beauteous VIP party girl escort with the most adorable hazel eyes. Guys simply love her American accent and women are jealous of her perfect figure. Every day is a reason to party in her mind, so are you ready?
Leanne is buxom 36E buxom, insanely curvaceous blonde European lady. This superbly beautiful naturally busty blonde escort companion is a highly-fashionable woman with a fun, flirtatious personality. She is your dream luxury shopping companion who expects to be pampered with luxurious gifts.
Luciana is a very petite, alluring an vivacious VIP Spanish escort whose provides the hottest companionship only role play outcalls. This Spanish beauty has fabulously tone figure. Her elite 'Strict Female Boss' companionship only escort service is a once the best fantasy dating experience in the Home Counties.
Leticia is a fabulously flirtatious, open-minded and outgoing sexy Brazilian escort in Hertfordshire. This South American exotic babe brings the passion and vibrant energy of Brazil to the Home Counties. A mysteriously romantic Brazilian babe is a 'bootylicious' beauty with perfect curves. This bisexual escort companion provides private companionship to the classiest gentlemen, ladies and couples.
Lara is a charming and ravishing blonde English escort who has the most perfect curves imaginable. Lara has the type of figure you would expect from a Latin American beauty. She has the most sparkling, almost hypnotic blue eyes and the sexiest figure.
Brianna is a tall VIP black British escort who is a classy and powerfully ebony companion. This ebony 'eye candy' has a the best fashion sense and looks sexy in every outfit she wears.
Cassie is a very naughty-minded and busty English Hertfordshire escort who is one of the most popular dating options at our agency. She has one of the the cheekiest smiles and her lavish company is full of the most romantic surprises ever!
Lorelle is a fabulously voluptuous , super busty 36G black escort. She is a gorgeously 'bootylicious' ebony goddess whose fun-loving personality makes her such lively company. Do you require a flawlessly beautiful and truly classy ebony date? Out of all the black outcall Hertfordshire escorts, Lorelle should be among your first private dating options. She has a uniquely perfectly shaped voluptuous figure that women wish they had. Do not hesitate, contact us now.
Vanesa is a really pretty Czech babe whose absolutely perfect looks gets her noticed wherever she ventures. You'll never want your date with her to come to an end as her sexy company is so adventurous. She has a magnificently beautiful figure, a naughty personality and a love of partying. If you are looking for the most exciting private VIP inspired date in the Home Counties then book a five hour outcall today. Any less and you will instantly regret not being able to spend more time in her luxurious presence.
Star is a spontaneously wild, ever so flirtatious, super busty blonde English escort in Watford. This naturally buxom 36DD blue eyed minx is a daring and vivacious woman who likes to seek new adventures.
Tamique is a sensationally dazzling and flawlessly sexy VIP ebony escort whose powerful natural confidence is amazing. Her fiery sensually confident presence makes her a truly special escort date indeed. Exclusive outcalls in Radlett, Stevenage, Harpenden, Watford an St Albans.
You won't encounter a more outgoing and fanciable brunette 32H busty English escort in the Home Counties region. She is a foxy, petite buxom brunette who loves to flirt and dine at the most expensive restaurants.
Alexanda is a vivacious, good-looking and elegant blonde escort companion. She is a very fiery blonde lady with a true heart of gold. This delightfully charming VIP escort provides the most fun-fuelled companionship only outcalls.
Aria is a petite (5 foot 1)naturally buxom 32H brunette elite companion. She has a big personality loves keeping fit by regularly going to the gym. Her exciting fantasy outcalls are exclusive to Broxbourne, Potters Bar and Hoddesdon.
Maddison is a tall (5ft7), irresistibly beauteous 36DD, naturally busty English escort. This white 'bootylicious' and perfectly curvaceous English babe has the most amazing derrière imaginable. She is a genuinely elegant and really open-minded VIP outcall companion. What makes Maddison such a popular elite companion? Well, she us accustomed to everything luxurious about her life and her appearance is always perfectly stylish. Out of all the luxury elite outcall Hertfordshire escorts, this buxom English woman is the eye candy you constantly dream about.
Angell is a really vivacious, naturally pretty and perfectly slim brunette lady. She has a real sense of genuine fun about her personality and loves to party in the most luxurious venues/surroundings. This gorgeous GFE beauty understand she is special. You'll want to ensure you pamper her with expensive gifts and lots of compliments.
Zoe is a ultra slim, outgoing and sassy English blonde escort with sexy light brown eyes and a cheeky smile. She has that powerful aura of being overwhelmingly attractive that makes everybody stop and stare.
Lorenza is a super stylish, beautifully classy and kind hearted English brunette who knows she is amazing. Her naturally effervescent confidence is truly powerful and her magnetic personality draws gentlemen to her presence. The perfect VIP dinner date companion, she always looks amazing when she dines out in style. Out of all the slim brunette fine dining Hertfordshire escorts in the UK, she has the sexiest!
Elisa is one of Hertfordshire's sexiest South American escorts. This naturally buxom exotic and energetic 34D Brazilian escort knows what she wants in life. She certainly is a go-getter and is a very driven individual. Her perfect sun-kissed smooth bronzed skin, fabulously slim figure and adventurous mindset makes her the ultimate visiting outcall companion.
This flawlessly sexy blonde beauty is one of the prettiest blonde English, slim VIP party girl escorts Hertfordshire has. This intensely flirtatious and absolutely bubbly beauty has a wonderfully slim and toned figure. She is all about bringing true excitement into your week and her totally discreet outcall service is amazing. She always loves to party in style and has a eye for fashion. The most luxurious VIP shopping companion the Home Counties has.
Rosey has arrived to truly shake up the escort scene in Hertfordshire in a monumental way. This wonderfully fanciable, slim and very fiery 34DD mixed race escort is an adventurous escort companion. She has an intensely genuine passion for finding new amazing adventures. Rosey is one of the most stylish and elegant VIP party girl escorts in the county.
Enticing super model type looks, a perfect bikini model type figure and a strong, friendly personality. This gorgeous black British Hertfordshire escort has a truly 'supermodel' aura which follows her wherever she ventures. This is because Kiyra has a powerful natural confidence and flamboyance which she nows all guys adore.
Ashley is a sexy, leggy and naturally buxom 32DD English babe who has so much pizazz about her. She is a really vivacious, outgoing and often quite wild beauty who really heightens the intensity of fun you'll experience on any outcall.
Jaden is a very classy beautiful petite, slim English VIP Party girl escort. Her beautiful green eyes and sexy smile radiate such sensual beauty that you will be almost hypnotised by them. Her fabulous GFE outcalls throughout St Albans and Radlett are the classiest in the region.
Pariis is a powerfully attractive, buxom and elegant mixed raced beauty. This 34DD super busty goddess has the cheekiest smile and is very open-minded. She is the most luxurious and adventurous busty escort companions you will have the privilege of dating.
Scarlett is quite simply one of Hertfordshire's finest and luxurious GFE blonde English escorts. This petite, really sensually confident and mature English blonde babe is one of our agency's most experienced elite companions. Her amazing elegance, powerful natural beauty and cheeky sense of humour makes her the perfect outcall companion.
This vivacious mature petite blonde lady loves to party and loves seeking wonderful new adventures. Crystal is bubbly and outgoing character who is a true romantic.
Shannon is a flirtatious tall and foxy English escort. This buxom English babe is an outgoing and sexy Hertfordshire escort. Her charismatic personality and great sense of humour makes her the company perfect for any occasion.
Anna is a one of the most flawlessly slim Spanish escorts Hertfordshire has. This magnificently elegant and open-minded sexy senorita is a really flirtatious VIP companion. She has a thrill-seeking and naughty imagination. Her fantastic luxurious fashion sense makes her one of the most popular escorts in the Home Counties region.
Kimmy is a truly fun-loving naturally busty 34DD German escort in the Home Counties who is full of adventure. She has the perfectly curvaceous toned figure, an outgoing personality and a passion to meet classy individuals.
Taylor is one of the most fanciable ebony VIP party girl escorts in the region. This naturally busty black British escort has a figure which is purely perfect curves. Her intensely exciting VIP visiting outcalls throughout Watford, Kings Langley and Watford are highly anticipated luxury dates.
Jessie is a super-slim busty blue-eyed blonde English escort. She is the naughty 'English rose' you have been dreaming about all your life. She has dazzling beauty, the sweetest of smiles and the naughtiest of imaginations. She has impeccably stylish dress sense and loves the finer things in life. Out of all the blonde slim escorts in Hertfordshire, Jessie is in a league of her own.
Hertfordshire Escort Of The Month - April 2021 - April 2021 (Poppy - Age 25, 5ft5, 34DD (Slim), Size 10 Dress, Hair: Blonde)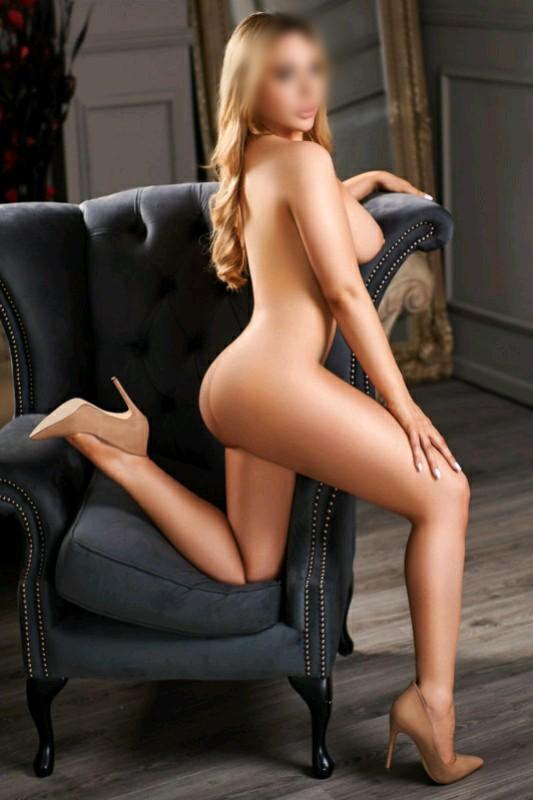 Our Hertfordshire Escort Of The Month' feature still remains this sexy blonde beauty. Poppy's beauty takes us into 2021 and hopefully you may meet her one day! Other agencies are having to adhere to the rules as well, which keeps everybody safe and healthy.
Poppy is a quite simply one of the most sensationally beauteous blonde British babes in the Home Counties. She has the sexiest good looks that top glamour models wish they could look like her. She has one of the sexiest smiles imaginable. This blue eyed super busty blonde escort has an impressive 34DD cleavage She is the most beautiful busty blonde Hertfordshire escort you will ever meet. Poppy has a flawlessly perfect figure and always dresses with immense style. Making her one of the most fashionable and lavish companions in the region. She is a luxurious GFE companion who provides a stylishly adventurous and quite daring VIP outcall experience. She has an amazing attention to detail when she gets dressed up to attend a prestigious event or party. When it comes to the most exciting escorts in Hertfordshire, this blonde goddess is the ultimate VIP party companion. She is the eye candy you dream about and hope one day to meet.
Her mesmerising outcalls are elite in nature and reserved for the classiest gentlemen, ladies and couples. This blonde bisexual beauty is the perfect date for sophisticated women seeking discreet female company. Poppy has a really outgoing personality and she is accustomed to dining at the swankiest restaurants. Poppy is one of the classiest women you will ever meet and initially you may somewhat nervous. She is a one of the top Hertfordshire escorts; . VIP dinner dates, to evenings at the opera, Poppy is the ultimate blonde busty companion. She is sensationally sexy and a VIP party escort companion who loves luxury. It is simple; call our reputable agency today book an outcall with one of our special beauties on 07775300878.
How many local escort agencies in Hertfordshire provide high quality cheap outcall escort services? The answer is who knows. You will have to do your own independent research. There has been a big surge in recent years for London based agencies to start providing outcalls throughout the Home Counties. You see, really wealthy city professionals like booking luxury spa weekend breaks to enjoy total relaxation. They all love the unspoiled English countryside and flowing freshwater rivers. Walking through picturesque scenery and then stopping off for a quick pint at a traditional English pub is their perfect afternoon. First Call Escorts are feature the sexiest visiting Hertfordshire escorts in UK. These flamboyant beauties provide private outcalls to posh private residences/luxurious hotel suites. Essex (located to the North) is a nearby region which our escort agency provides the best companionship only outcalls. There is a specific posh demographic of classy individuals who love to book discreet local escort services. Set yourself at least one hour aside to browse our huge online escort gallery. It features the region's most beautiful, exciting and adventurous Hertfordshire escorts ever. You'll discover that have really intriguing personalities and always bring excitement into your day. You will have one wish and that wish will be for your outcall experience to never end. From really daring blondes, flame-haired sultry redheads, intensely romantic brunettes and fiery lesbian beauties - you are spoiled for choice for sexy escorts in Hertfordshire. Also, you can arrange a booking with tall, slim, bisexual, petite, curvaceous, black/ebony, mixed race and super busty beauties. They range from different nationalities including: English, Portuguese, Italian, Brazilian, Greek, Swedish, Brazilian, Czech, UK Indian, Black/Ebony, South American, Australian, Danish, Eastern European and British escort companions. Call us to arrange an exceptionally lively date with these delightfully elegant VIP companions. Never allow yourself to be in a position to miss out on experiencing the classiest company of alluring Hertfordshire escorts!
Indian Escorts In Hertfordshire - For all advanced bookings please call First Call Escorts on 07775300878.
Our sexy British Indian escorts in Hertfordshire are in a league of their own when it comes to superior attractiveness. These sultry Asian escort beauties have amassed a massive fan club due to their exceptional natural beauty. They are the Asian eye candy the Home Counties is lucky to have. They are the luxury companions the classiest of gentlemen view as the ideal choice as a private elite date. Their magnificent elegance and fashionable appearance immediately makes them centre of attention. Fun Fact: Did you know that Hertfordshire features some of the most romantically flirtatious UK Indian escorts? These absolutely charming British Asian babes are fun-loving beauties who love meeting classy people. Just spend a few moments in their super-friendly company and you will instantly treasure there sexy auras.
Meeting up with good-looking Indian escorts is basically on the bucket list of many individuals. These fabulously foxy Asian companions have the most illuminating, friendly smiles. It is that intense warmth to their fun personality which exudes so happiness into your day. One that will instantly brighten up your entire outlook on life. They are the most resplendent individuals who are a shining example of pure elegance. Our admirable featured Indian Hertfordshire escorts are:
Daisy is one of the most amazingly curvaceous, tall super busty Indian escorts in all of the Home Counties. This elegantly leggy, (5ft9), luxurious British Asian lady is a mature beauty whose exceptionally daring outcalls are very much high demand. She wears the sexiest figure-hugging dresses because she has absolutely perfect curves. The ultimate GFE companion, Daisy is the 34DD buxom eye candy whose charm will instantly captivate you.
Soraya is a naturally super busty and dazzlingly exquisite British Asian escort in Hertfordshire. She has a supreme elegance about her and a perfectly slim figure. If you plan on trying to maintain some form of eye contact while in conversation with her than that will be impressive. Her gigantic 34G cleavage is a big distraction.
Aisha is truly the most irresistible busty UK Indian escort Hertfordshire has. She provides a genuine old fashioned romantic and lavish elite outcall experience. This very open-minded escort companion has an impressive sexy 'girl next door' beauty about her. With a figure of absolutely perfect curves she instantly makes other women envious of her
Ameera is a tremendously slim Indian sweetheart whose powerfully sensual aura instantly draws people to her presence. When you first meet this exotic eye candy she appears somewhat shy. However, do not be fooled by this aspect of her amazing personality. She is one of the most adventurous escort companions you will ever have the privilege of meeting. You will want to pamper Ameera with luxurious gifts and wine and dine her at the most expensive restaurants.
Maya is ridiculously busty and supremely gorgeous Indian escort in Hertfordshire. Her intense natural beauty makes everybody instantly stop and stare at her, You'll immediately admire her highly-fashionable appearance which she takes great pride in. This fairly petite British Indian lady always has a big, friendly smile n her face as well as eye-popping cleavage!
India is a sexy, petite 34E UK Indian escort whose prettiness is out of this world. She is one of daring and thrill-seeking British Asian beauties you'll ever book an outcall with. She knows how to get any VIP party started and is the perfect date for such luxury occasions.
Classy Escorts In Hertfordshire (By Regions)
Our totally professional and reputable Hertfordshire escort agency covers the following towns/areas/regions. Our classy VIP agency can easily match you with your dream escort companion who is local to you. (Some of the regions listed below have specific outcalls which are specifically exclusive only to that area- elite, VIP, dinner dates or party girl escorts in Hertfordshire etc.)
Are you a lonely bachelor, a really sophisticated lady or a couple looking for adventure? Have you ever booked the discreet company of an escort in Hertfordshire before? Take this key moment to read our very in-depth and highly rich in information articles for escort clients. It is a really informative section and has great in-depth insight into the UK/global escort market. It contains lots of vital information, key articles and wide range of topics about bookings/escorting. Don't hesitate to contact our trusted agency if you have a very important question or a booking enquiry. Your outcall will arrive within 45 minutes to an hour of your booking confirmation. Tweet
---
Pick Of The Best Places To Visit:
Please note: First Call Escorts has no affiliation with any of the companies or places companies listed on this page or anywhere else on our website. These places are just simply highly recommended on the internet and have the most amazing reviews.
Casa Lua - 64 High St, Ware, SG12 9DA - (A wonderfully chic, rustic Spanish restaurant which serves the best tapas locally.)
Kazoku - 36 Bancroft, Hitchin, Hertfordshire, SG5 1LA (A genuinely traditional Japanese restaurant that serves the freshest Asian cuisine.)
Chez Tonton - 182 East Barnet Road, New Barnet, Hertfordshire, EN4 8RD (A really luxurious French restaurant with a very vibrant and authentic atmosphere, which serves the most fabulous French cuisine.)
Area - 46 High St  London, Hertfordshire WD17 1AY (A truly vibrant nightclub in Watford that holds the most fun party nights, with the best local resident DJ's.)
Los Reyes - 16 Bucklersbury, Hitchin SG5 1BB (A nice tapas restaurant with a wonderful atmosphere and excellent food.)
Veeda - 6 Adelaide Street, St Albans, Hertfordshire, AL3 5BH (Simply one of the best nightclubs in the region. They attract the most VIP party crowd and the music is amazing!)
Baroosh - 76-78 Fore St, Hertford, Hertfordshire, SG14 1BY