English Escorts In London
English escorts in London are the quite the envy of the UK. On the world stage these sexy women are seen as being among the most beautiful n the planet. England has some of the sexiest women on the planet. They have the most fun loving personalities, are outgoing and always up for a laugh. An English escort in London is known for their charm, beauty and adventurous nature. All the top escort agencies in the UK capital showcase these amazing beauties. On the internet you'll see a wide range of busty, blonde, brunette and redhead female escorts with elegant appearances. Many leading escort agencies in the UK are English owned. The biggest percentage independent escorts are also English. England is a very diverse, historic and proud nation. With all the big cities full of entertainment, art and business. To the more quieter areas and regions, which are full of lovely countryside, forests and idyllic villages. There is something very unique about English ladies and they have a special natural beauty and personality that really engages with discerning gentlemen. They make the perfect social or dinner date companion. Also they make great companions for business lunches, gala dinners, theatre trips and nights out to the opera. Many clientele have a special preference for these beauties and require a date that is fluent in the language. The majority of English escorts in London that originate from the capital however many were born in the The Midlands, Yorkshire East Anglia, the Southern coast, as well as up North. First Call Escorts showcases the most attractive, sophisticated, elegant and fun loving beauties.
Featured VIP English Escorts
(Maddison & Star)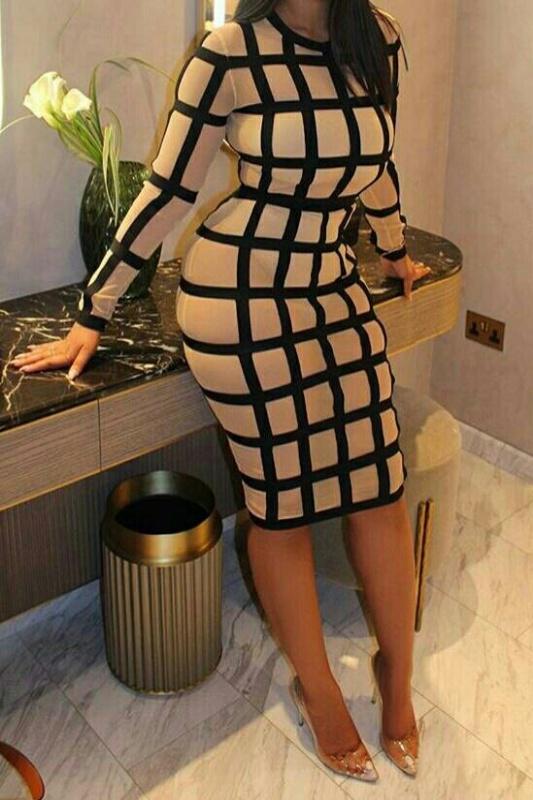 Maddison is a tall (5 ft 7) super busty English escort who provides the most luxurious elite outcalls. What makes Maddison an elite escort? Firstly, she is so naturally beautiful that the world's top models would be envious of her beauty. Secondly, this buxom brunette is very fashionable, leads such an affluent lifestyle and is accustomed to the glitz and glamour of a VIP life. So if you are a very sophisticated and wealthy gentleman, you would naturally see this brunette beauty as the required standard of VIP date for any special occasion.
Star is a naturally busty blonde English escort in London who also provides discreet escort services through select UK regions. This very outgoing and bubbly blonde GFE companion has an impressive 36DD cleavage. Guys find it difficult to maintain any reasonable level of eye contact when having a conversation with her because of her huge natural cleavage. Star is a very fun loving, smart and stylish woman who loves to party. If you are celebrating a special event or occasion, this sexy VIP party girl escort is your ideal date.
(Raven, Lauren, Savannah, Scarlet, Michelle, Tiffany, Madison, Cassie, Skyler & Aaleyah)
These beauties are so amazing. Call 07775300878 to enquire about booking their company for a discreet romantic date today:
Raven is a curvaceous and absolutely gorgeous brunette escort. This very outgoing and foxy brunette has a cheeky, fun personality. She loves to party and lives every day as one big adventure. She has a heart of gold and you'll find her company to very exciting, yet relaxing. She has natural attractive looks and a really special personality. She is great at fun, flirtatious conversation and you won't wish for your date to end - but continue for many more hours.
(Lauren) - This sensationally foxy, tall and slim blonde English escort is so beautiful. She has sexy blue eyes and a perfect slim figure. She keeps in such good shape by going to the gym four times a week. Her slender and perfectly toned figure is the envy of bikini models around the world. Out of all the English escorts in the UK, she is one of the most adventurous you'll ever meet. She has a powerful confidence about her and is a really adventurous escort companion. A highly sophisticated and sensually confident blonde beauty, Lauren loves to party. If you thin you are a party animal wait until you meet this VIP party girl escort. She loves being wined ad died at the most luxurious bistros and restaurants.
(Savannah) - She is one of the most sexy VIP English escorts in London. It is a very bold statement but many agree with it. Just take one quick glance of her picture and its obvious why. She has a slim shape to her figure that has these miraculous curves that compliment one another. You will always encounter excitement when you book her escort service. Life is one big adventure and she can help you explore its many wonders. When she walks into the room, you can hear a pin drop. Why? Everybody freezes in astonishment of how sexy she is.
(Scarlet) - One of the newest blonde English escorts to be showcased on the website. This vivacious blonde beauty has such an adventurous approach to life. Scarlett provides classy VIP outcalls to perfect gentlemen and very classy ladies. She also provides very discreet visiting outcalls to couples. She is an amazing, sexy bisexual English blonde ho has a wildly romantic side to her personality. This stunning English escort always makes the perfect first impression. If you need cheering up, her presence alone, instantly makes you f
(Michelle) Simply the most sexy English escort in the UK. No other escort has such a perfectly shaped figure, stunning sensual confidence or glamorous natural beauty, as her. Such a fashionable and luxurious lady, she is the perfect VIP date for millionaires and socialities. You can see that Michelle is a truly special beauty. So you have to book as soon as you can to stand a chance of experiencing a companionship only outcall date with her.
(Tiffany) This foxy, naturally busty and fun loving brunette has such an amazing personality. Tiffany has the sexiest smile and is such a friendly, classy lady. She has that gorgeous ' girl next door' natural beauty about her that gets her so much attention. This buxom, slim and stylish redhead is a the perfect VIP dinner date. She is accustomed to luxury and fine dining. Just her smile alone is enough to brighten up your day. There is not a sexier English redhead escort in London.
Madison is a tall, foxy blonde English escort in London. This sophisticated, leggy natural beauty loves the finer things in life. She has an adventurous personality and loves to live on the wild side. Madison is a leading VIP escort who provides the hottest companionship only outcalls in London. She has a tantalizing super slim figure and likes to keep fit by jogging and running half marathons. You either have natural beauty or you have to work very hard at looking beautiful. Madison is simply naturally attractive and knows it.
Cassie is a very pretty blonde English escort who is naturally busty and always seeking adventure. She is a very confident lady who knows what she wants in life. She provides a very romantic and attentive companionship only GFE experience outcall. You will fall in love with her sweet smile and never want your date to come to an end.
Skyler is a 32GG super busty, slim yet quite curvaceous English escort who is truly eye candy. She is such a fun, energetic and outgoing lady who is very stylish. She is the ultimate, sexy VIP party girl escort whose company is very much in high demand. She has the most sweetest smile but also a very wild side to her personality. Expect adventure on your date with this very attractive brunette because she lives life for the moment. She has a great sense of humour, loves to talk and always dresses to impress. You will want to take a week of work just to spend every second in her delightful presence.
Aaleyah is a highly intelligent, slim and naturally blonde elite English escort in London. This super GFE escort is knows she is every guy's dream date. Aaleyah has this powerful charisma that makes everybody stop what they are doing and marvel at her beauty. She provides the most romantic and attentive companionship only GFE outcalls throughout London and select regions in the UK. If you are lucky enough to meet this sexy blonde English escort then you will be instantly lost for words. She has a slim figure of absolute perfection.
Nicole & Amber
Our agency showcases some of the most sexy escort babes in the UK. There is so much diversity and beauty; just take a look at our escort gallery on this website. When it comes to ladies with big cleavage, then you can see we showcase the most stunning busty beauties who provide companionship only dates. As you can Nicole is a stunning lady with long flowing brown soft hair and a superb slim, toned figure. She is a very romantic and outgoing person with a real sense of adventure about her. She loves to party, meet new people and is a classy dinner date companion. If you adore busty ladies then you will fall in love with this fabulous beauty. Second to introduce is Amber, a tall (5 ft. 11) busty brunette who such an amazing body, all women are jealous of her. She is the type of lady even husbands in the company of their wives, will stop and blatantly stare at her. So it really annoys women when that happens as they know their husband is fantasising about her. Well this tall English escort is every guys fantasy women. She has long chocolate brown hair and hazel eyes that are just so sexy. This sophisticated and beauteous VIP escort companion has it all - beauty and brains. Also check out our sexy blonde English escorts as they are the most beautiful in the UK.
The Hottest English Escorts Around
Showcased are the most stunning beauties to provide escort services, who are from England. As you can see this diverse showcase of beauty is quite overwhelming. So you will probably spend the nest few hours just looking at their pictures on the website. So make yourself a cup of tea and turn your phone off. You will not want to be disturbed as you read all their profiles.
Kayla - This stunning 34D busty brunette English escort is one of the newest to be showcased by First Call Escorts. She quickly has become a firm favourite and it does not take genius to work out why. Her perfectly shaped, curvaceous, yet sleek figure and radiant smile wins the heart of everybody she meets.
Jade - Never will you see a beauty with such a toned and athletic slim, sexy figure. She likes to keep fit and has bags full of energy. Can you keep up with her spontaneous, fun loving personality?
Courtney - This fiery petite brunette sees life as one wild adventure. She has that classic, attractive 'girl next door' look. A very fun person to be around she always loves to party.
Alisha - Simply one of the hottest ladies in all of the UK. She is the definition of eye candy and has an attractiveness that makes every woman envious of her. She is one of the top VIP companions in the capital and provides an elite outcall service to the most distinguished of VIP gentlemen.
Katherine - A very attractive, slim brunette who has that classic beauty look. She is one of the most classy VIP escorts that you will ever meet..
Amelia - Mysterious, classy and a real flirt. This high class companion has such a sophisticated aura about her. Men fall weak at the knees an she definitely is the strict female boss, with lots of attitude.
Kelly - A stunning brunette elite beauty, who is so romantic and has a gorgeous figure. A very popular escort, she is the ultimate VIP companion in the UK.
Rachel - The newest English escort to join the agency. This brunette stunner has the most sleek body, olive skin and a fashionable dress sense.
Sky - As they say "the sky's the limit"; this tall, sexy stunner with piercing blue eyes and a stylish fashion sense is so classy.
Melisa is a stunning British brunette with a sexy attitude and a stylish edge.
Lucy is a slim, wild brunette with a size 8 figure and loves to flirt with handsome guys.
Violet is a charming, petite brunette with an exquisite fashion sense and fun loving personality.
Rosey is a very sexy VIP outcall escort who provides the ultimate romantic date in London.
Holly is a petite, busty beauty who has an outgoing, bubbling character and is always stylishly dressed.
Abi - An adventurous petite, blonde fantasy escort who provides a very exciting outcall experience. Check out her new pictures in the online gallery. They are really hot!
Jenni - A tall, curvy, sexy blonde escort who is very stylish and has so much sophistication.
Bella is blonde, petite, daring and sexy English GFE escort. She loves partying, shopping and luxury champagne.
Demi is an elegant woman who needs no introduction. Her beauty does all the talking and guys adore everything about her.
Kimberley is classy, has a bubbly personality and the silkiest, soft long flowing hair. A true lady who provides discreet VIP companionship.
You will find many escorts from England stick to either the tranquil and affluent areas of South London like Richmond, Wimbledon, Chelsea or Fulham. The rest reside in choice areas of central London where they shop at top boutiques, go to the trendiest of bars and grace the top London nightclubs and nightspots. Many of the VIP party girls are English. they love to get dressed for a night out parting at the most exclusive and trendy places. Dominatrix, fetish and escort mistresses have seen a huge rise of English escorts becoming them. They are in huge demand. All those high powered businessmen bosses want a strict lady to boss them about after work. This is down to the economy and many women deciding that escorting is the best way for them to earn a living.
Many foreign gentlemen love the company of an English escort as they want to really connect with the lifestyle and they certainly love the accent. Clients love to spoil them and take them on luxury shopping trips or exciting weekends away. The UK has some of the very best international escorts. Many of them live between Dubai and home, enjoying jet set lifestyles.
Our lades provide a full rang of companionship services with the foundation being the GFE girlfriend experience. You will find many in London are independents; however we have the very best, as part of the agency.
If you are looking instead for the best independents, then feel free to visit Cherry Girls, who feature a wide range of companions.