South London Escorts
The most luxuriously classy, intensely daring and totally discreet (companionship only) sophisticated cheap outcalls from just £120. Call First Call Escorts today on 07775300878 if you're looking to meet the most flawlessly beautiful South London Escorts local to you. Did everybofy have a great Bank Holiday Weekend this April, 2022.
Fionna is a really sexy, naturally buxom and naughty-minded 34E British escort. She is one of the adventurous, fun-loving and exciting luxurious GFE companions in the South London region. She provides elegant and exciting discreet company. The perfect VIP dinner date companion, she also provides the hottest fantasy outcalls.
Keira is a sexy, naturally busty, luxuriously elegant slim English escort. She has an really classy and sensually confident aura, making her the ultimate VIP companion.
When it comes to amazingly sexy European South London escorts, Loren leads the way in those beauty stakes. She is the eye candy you dream of meeting. This super busty, vivacious and really outgoing luxurious elite companion knows how special she is. How? Well, by the sheer high volume of people who simply stop and stare at her wherever ventures.
Poppy is one of the most attractive and elegant super busty English escorts South London has. This impressively buxom 34DD blonde British babe has luscious glamour model looks. She has a keen eye for fashion and understands the importance of looking stylish at all times.
Alicia is a super busty 34DD Spanish escort who has the sexiest and most flawlessly curvaceous figures ever. This blonde VIP escort companion provides the most luxurious companionship only visiting outcalls throughout this region. Out of all the Spanish South London escorts, Alicia is in a league of her own because she is exceptionally attractive.
Abbie is a supremely confident and sexy blonde English escort in South London. This naturally busty 34E blonde babe has a derrière shaped of absolute perfection. Abbie also has such a perfect figure and naughty smile.
Paula is one of the most devastatingly beauty mature blonde English escorts in the UK. As you can see she has so much beauty that even super models are envy of her. She is the ultimate elite dating option in the city. This classy, elegant and posh beauty has a very wild side to her.
Selina is a vivacious 32DD busty British ebony escort with the slimmest waist ever. She is a very naughty-minded, elite ebony fantasy companion whose intense outcalls are the best in South London.
Laura is quite simply a type of European modern day goddess. The ultimate tall and impressively naturally busty brunette; her eyes sparkle with beauty. This buxom babe is a really flirtatious, elegant and open-minded European escort. You know you are definitely in for a wild time the moment you meet her.
Mylie is a flawlessly sexy, petite Scottish dominatrix escort whose exclusive fantasy outcalls are the most adventurous in South London. She is a confident, open-minded, and often quite wild woman. Do you ever dare book her luxuriously daring company today?
Ammanda is a pretty, fresh-faced and genuinely friendly petite brunette English escort. She has that gorgeous 'girl next door' attractiveness about her. Her exclusive GFE outcalls are full of intense flirtatious romance and much thrill-seeking fun.
Chelsey is a very bubbly, tall blonde and super busty English minx with an impressive 34DD cleavage. She has that sensually confident sparkle in her eye that you know she has that wild element to her personality. She is the most fun VIP party girl escort who certainly needs no introduction and adores luxury.
Shannon is an exquisitely beautiful and naturally busty tall English escort in South London. This 34E buxom sexy eye candy has the perfect slender figure and looks amazing in any outfit she wears.
Out of all the English South London escorts in the city , Jessie certainly makes her mark. This super sexy, flirtatious, petite and adventurous blonde is perfectly slim She is mature beyond her years and has a really radiant smile which instantly brings you happiness.
Taylor is fiery and stylish 34D busty black escort who knows how to bring the excitement! This naughty-minded, elegant and sassy British ebony babe has the most engaging personality. A true VIP companion Taylor knows everything there is to know about top fashion.
Bella is a tall, flawlessly beautiful and sophisticated busty blonde Italian escort who provides the most luxurious elite outcalls. She is a highly fashionable woman whose elegance make her the ideal GFE companion. The perfect luxury dinner date companion you will want to be seen in the amazingly stylish company of this pretty blonde babe.
Ashley is a tall and buxom 32DD brunette English escort in South London. This naturally busty and often quite outgoing brunette escort has supreme elegance and natural charisma. This spectacular VIP party girl escort is one of the most popular of our outcall companions. Her luxurious companionship is exclusive to Battersea, Richmond, Fulham and Chelsea.
Kiyra is a very voluptuous 34DD super busty ebony escort who is regarded as perfect 'eye candy'. This super-sexy British babe leads a very adventurous and glamorous lifestyle. Wherever Kiyra goes, she receives true VIP treatment. People can't help but stop and hypnotically admire just how intensely attractive and pretty she is.
Roxane is a supremely confident, tall English GFE escort in South London. She provides the most discreet companionship only dominatrix inspired outcalls in the region. This dark haired minx is a really fiery lady whose imaginative and daring fantasy escort services are amazing. She is a truly glamorous woman who adores everything that luxurious, life has to offer.
Alexanda is a beauteous 34DD super busty European beauty and one of the most popular South London escorts ever! This perfectly slim, brunette petite escort is a classy lady. She is a sophisticated and fun-loving beauty who is a really classy dresser.
Candice is a slim and naturally busty English blonde escort who is prettier than the average top glamour model. She is a highly adventurous and charismatic woman who leads an exciting life.
Zoe is a very slim English blonde escort whose natural good looks are clear to see. This perfectly pretty lady has that 'girl next door' attractiveness about her. She has an amazingly toned slim figure which even top models are jealous of.
Lorenza is a stylish brunette English GFE escort who cheekiest and sexiest of smiles. She is a highly sophisticated and intelligent beauty who is the perfect VIP dinner date companion.
Elisa is a naturally busty and exotically beautiful South American escort who provides the most romantic GFE outcalls. She is a really attractive and attentive lady who always brings intense excitement into your week.
Jaden is a petite and classy English brunette escort who is a really lively woman. This insanely perfectly slim English escort has that special spark of luxurious glamour about her looks. She has the sexiest green eyes, a and a very radiant smile which shines.
Cassie is a very sassy, good looking blonde British escort. A truly adventurous lady who has a fun, cheeky and quite often, naughty sense of humour. Her exclusive VIP outcalls in the Chelsea and Battersea region are very much in high demand.
Charlet is one of South-East London's most gorgeous busty black escorts. This naturally buxom British Caribbean babe has a gigantic 34DD cleavage and an even bigger, friendly personality.
Carla is an exquisitely sophisticated mixed race ebony escort who leads a really luxurious life. She is the best VIP dinner date escort if you require a sensationally pretty fine dining date in Wimbledon, Chelsea or Fulham.
Pariis is a devastatingly sexy 34DD super busty mixed race escort. She is so intensely and flawlessly beautiful that other women simply dream they could be as sexy as her. Pariis is a really feisty yet luxuriously sophisticated lady. She provides the ultimate VIP party girl escort service in South London. Her discreet elite outcalls are exclusive to the Twickenham and Chelsea region.
Maddison is a very voluptuous 36DD English escort who has supreme elegance and a stylish fashion sense. This buxom brunette South London escort has a genuinely confident aura about her.
Ollivia is a gorgeous VIP escort who has the sexiest American accent and inspirational natural beauty. This amazing brunette has a perfectly curvaceous and slender figure that makes her sexy in any outfit.
Scarlett returns to it being by popular demand. This effortlessly slim, petite and highly attractive VIP English escort is the most romantic date. The liveliest and most attentive GFE outcalls are awaiting. Scarlett is a bubbly lady who knows how to bring happiness to your day.
Angel is one of the prettiest English escorts you'll ever meet. She has by far the sexiest smile and a really naughty personality. This vivacious and outgoing brunette South London escort has amazing natural confidence.
Crystal is one of the most bubbly, outgoing and daring English escorts in South London. She possesses a very sensual imagination and the naughtiest of smiles. She provides the most exciting companionship only outcalls in our area! Her perfectly slim, petite figure ensures she looks sexy every any outfit in her wardrobe.
Tamique is one of the most sought after sexy British ebony GFE escorts in London. This amazingly beautiful, super busty, tall black GFE escort in Chelsea is the most exciting VIP date in the city. She has an intriguingly adventurous and fun personality. Open-minded, very flirtatious, highly intelligent and always attentive, you will find her classy company, out of this world.
April 2022: The removal of all emergency Covid rules in the UK, has seen the nation take a slight sigh of relief. It is something that everybody is still trying to mentally and emotionally digest. With a bit more sunny weather present, the Bank Holiday weekend saw many people venture out. If you did or didn't, today is a day you can book a luxurious outcall experience. The global pandemic has been challenging to navigate and many people missed basic human interaction. Our Valentine's Day escorts are the most romantic and adventurous, classy female companions. They are preparing to make February 14th 2023 the most memorable ever. The blissful romantic company of a beautiful South London escort is an amazing experience.
South London Escorts During The Global Pandemic
A further special thanks to all the people on the front line battling this virus; especially all the health workers. With a new variant and new restrictions, this is a time to abide by the new rules. To help our NHS and stop the spread of this new variant. Escort agencies in South London were dramatically impacted last year. It is important all agencies and escorts review their visiting outcalls safety policies. However, you can be delighted by reading more about our sexy outcall escorts. Our web gallery has lots of picture of gorgeous ladies you can admire online if you are bored during lockdown. There is always are erotic escort stories that you can read, that feature escorts from this region if you need a bit of adventure in your day. You would be hard pushed to discover a more diverse and interesting region than South London. Its regions/areas have so much unique character, amazing history and present Londoners many opportunities. South London is a truly a busy and quite often really fast paced region in London. Some areas have much affluence about it and this is represented by their expensive property prices. You have to be very wealthy to buy a house in many of those areas. For example, areas like Battersea (which has seen much regeneration) Fulham, Richmond and Chelsea always appeal to trendy, wealthy people to relocate there. You'll find a wonderful balance of luxurious residential pockets and regions of absolute luxury. Some areas have much character and a real sense of community. There is a real energy to its atmosphere. Are you looking to book the company of an elite South London escort to attend a dinner party or posh function with you? It could be that you love to party on the weekend and visit the most luxurious nightclubs. You may indeed require a special beauty to attend with. If you have very specific companionship only outcalls requirements, our website features the most gorgeously discreet South London escorts. At your leisure, look through their in-depth online profiles, information and view more of their photos. You'll spend lots of hours just looking through their pictures.
What Makes South London Escorts So Special?
These sexy beauties are the fashionable escort companions in the southern part of the UK capital. They're very sophisticated, extremely adventurous and flawlessly beautiful. They love shopping in absolute luxury and love to dine at top local restaurants. Their lifestyle has so much flair and real prestige about it. They are accustomed to residing in the most luxurious riverside apartments. The last recession, has made many downgrade to much smaller apartments. Do you like to keep up with reading the latest topics on escort directory chat boards and even escort forums? Maybe you will like to read one of our articles about why people are booking less VIP escort services. Well, this is not a matter which phases our wonderfully pretty escorts in London. In their leisure time they love to go to lots of trendy local bars and even fashion shows. It is hard to say which London region has the sexiest escorts. What really makes these featured escorts special is that they can adapt to a diverse range of social environments, occasions and functions. From an exciting night out at the theatre to a quiet drink down the pub. You know you will be in the fun a classy company of a true beauty - a South London escort!
Increasing Popularity Of VIP Escort Services
Quite a few areas in South London have experienced some massive changes. Covid-19 has seen one immediate changes into the daily lives of many people. Regeneration and an increase to local businesses is another factor of change. You'll find places like Battersea, Richmond, Clapham and Brixton are becoming far more posher and more cosmopolitan. This causes a big ripple effect to the nature of escort services which are local to them. An increase in popularity to people booking elite escorts in South London has been noted in Dulwich, Fulham and Chelsea regions. There's many new gastro-pubs, swanky restaurants and expensive properties in these areas. The entire demographic of residents who need escort companionship has recently changed. You will find an escort in South London is genuine friendly, really outgoing and has lots of charisma. Lots of local escort agencies now provide cheap outcalls. They are fast becoming very popular dating options for more people. Due to them being totally discreet and very convenient, people find its the perfect companionship choice. Are you a sophisticated gentleman, wealthy city executive, overseas international businessman or celebrity visiting locally? You could book the most elegant and exciting company of truly mesmerising South London escorts.
Fun Fact: South London is home to some of the worlds biggest sporting events from international rugby matches to the Wimbledon Tennis Championships. Escorts prove to be ideal dates to attend these luxuriously pretigious sporting occasions with.
Top Escorts In South London (March 2022 - April 2022)
Natallia, Aimee, Pamella, Rosy & Abbi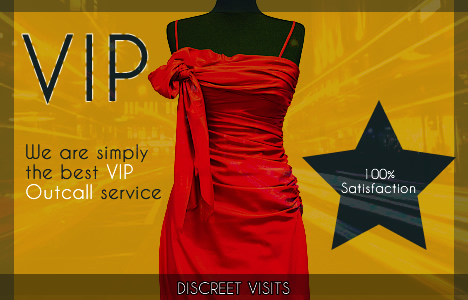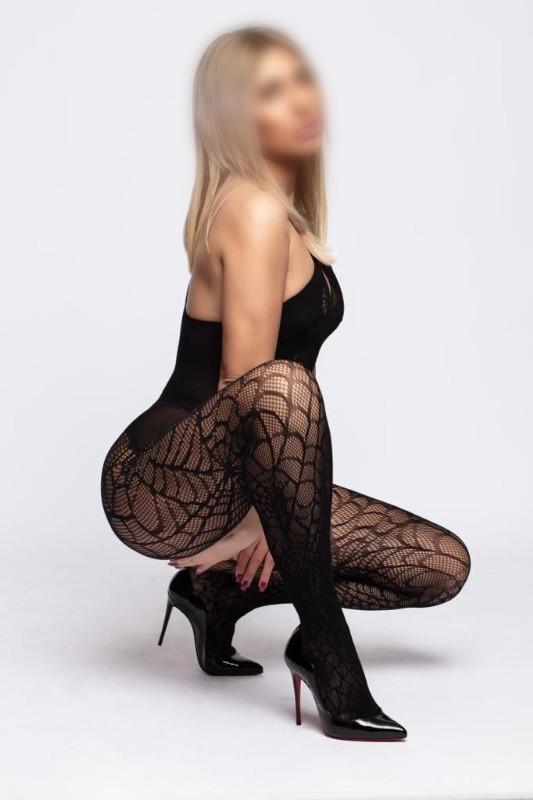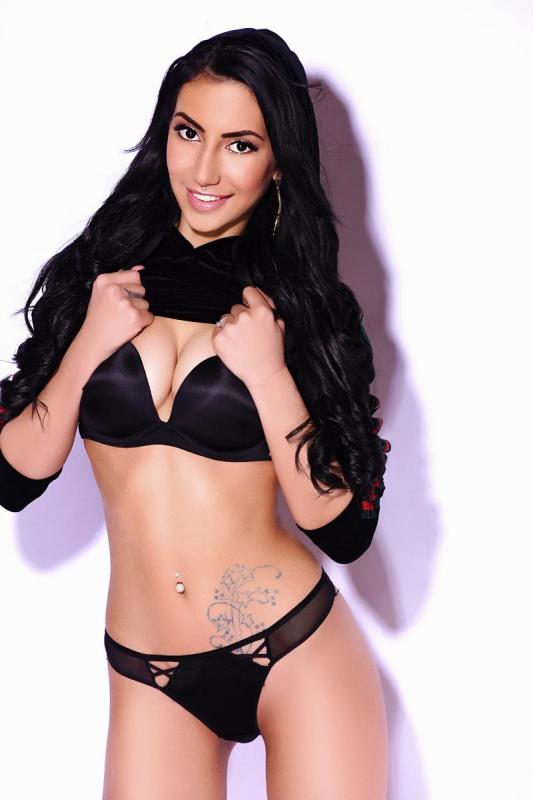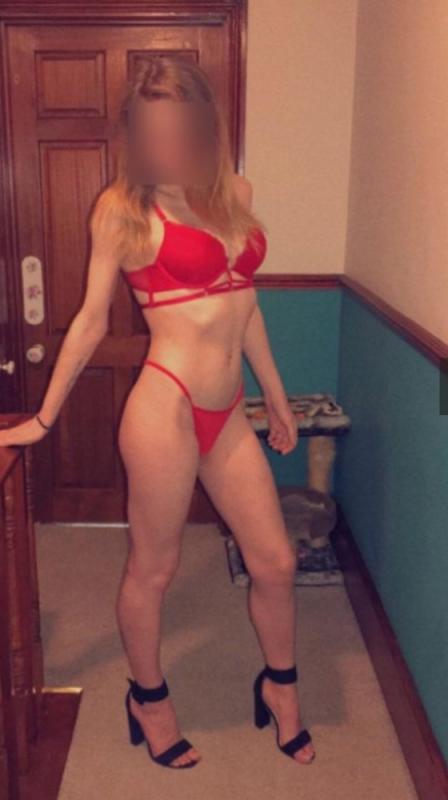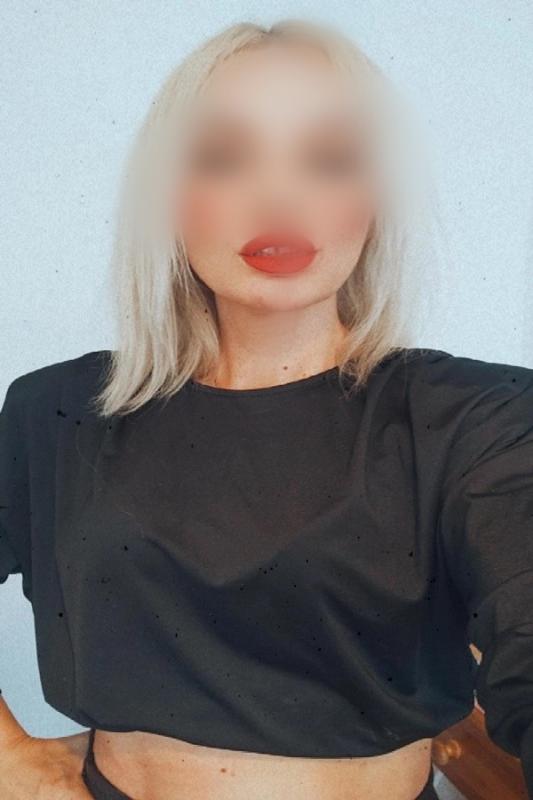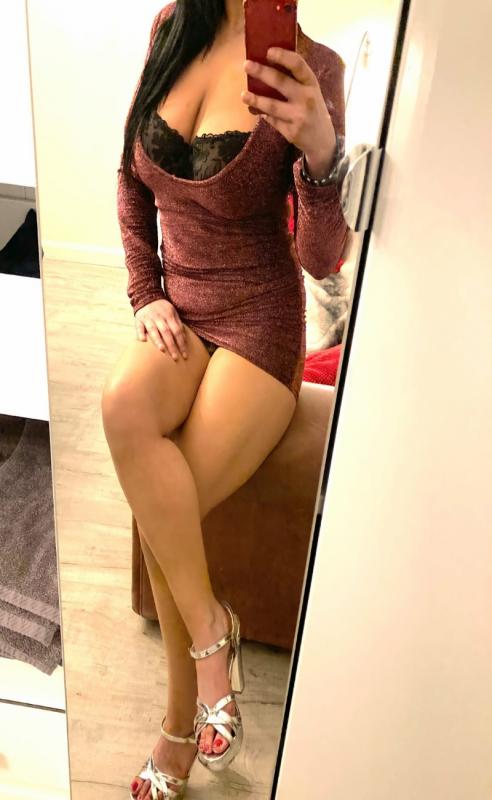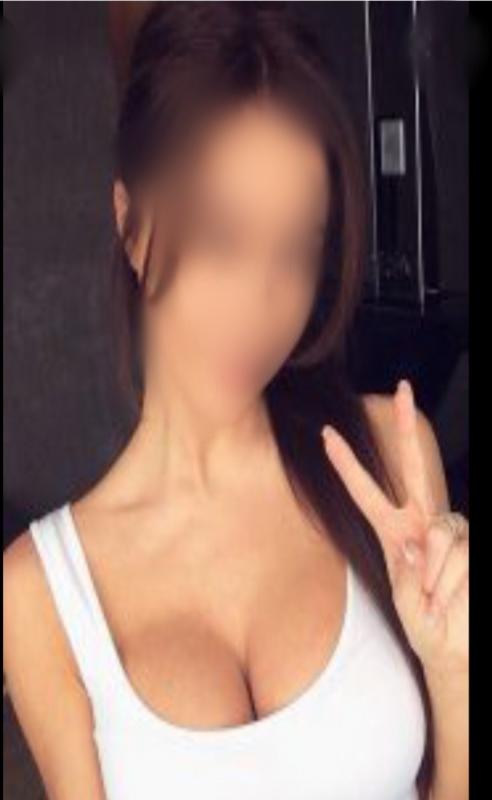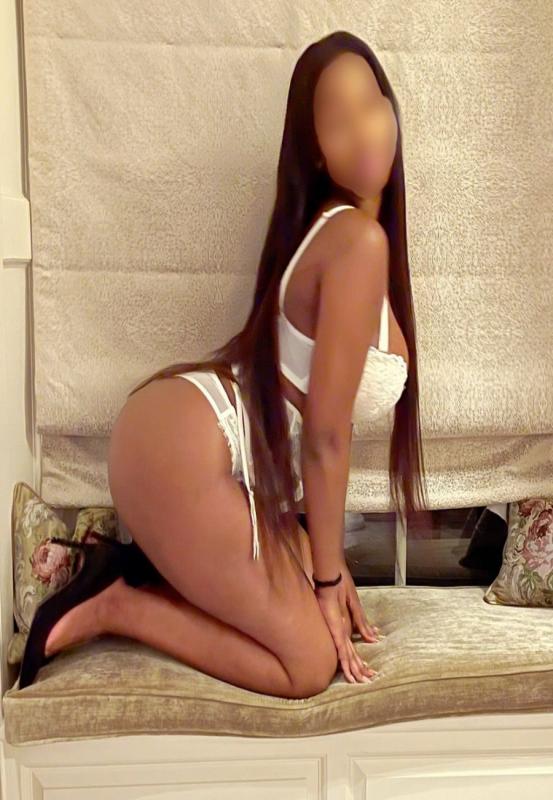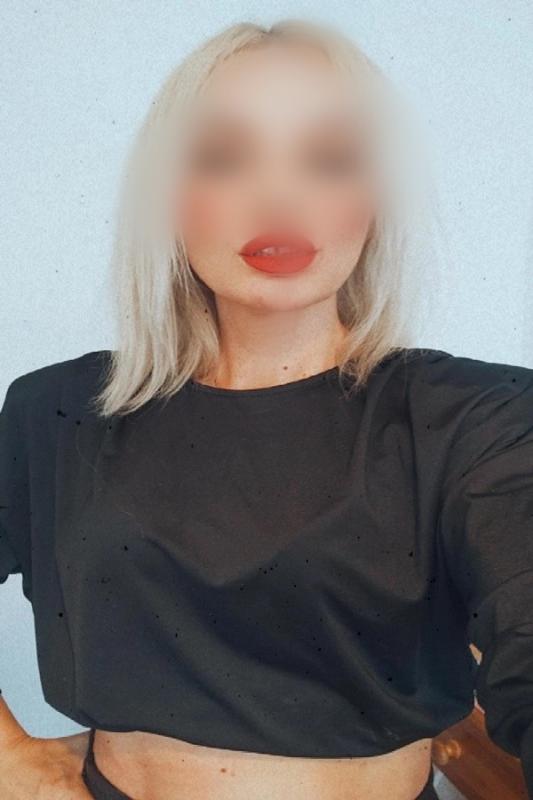 WOW these amazing escorts in South London are simply the sexiest beauties in the region. As soon as the time is right to meet them, you'll want to spend an entire week in their friendly and relaxing company. They are all so very beauteous have fun personalties which brings much happiness into your week. Our featured beauties are among the genuinely flirtatious and sensually confident 'GFE inspired' escorts in South London. There are moments where you will just stop and stare in utter amazement at their immense natural beauty. Their discreet and lavishly adventurous companionship only outcalls are so fun to experience. They have the most fun loving, engaging personalities and the most radiant of smiles. Our escort companions are among the wildest and most adventurous of all South London escorts in the UK capital. They take great pride in their appearance and all make the best VIP shopping companions. So book a discreet dinner date and then party the night away in their dazzling company. Learn even more about our Top 5 escorts in South London:
When it comes to serious eye candy in South London, then this slim British beauty gets serious. Robin has the sexiest 'girl next door' natural beauty about her, with a naughty edge. This British blonde babe is an alluring lady with a vivacious aura and an elegant personality. She has the sexiest, silky hazel eyes, that with one stare can instantly make you weak at the knees. Robin is a really outgoing lady whose luxurious GFE inspired discreet outcalls are in the highest demand. Attentive, open-minded, flamboyant and sophisticated; there is never a dull second in her stylish presence. Robin is a really exciting and youthful elite companion whose companionship only 'girlfriend experience' outcalls are intensely romantic. Robin is a bit of a 'fashionista' Well, she certainly has a great eye for fashion and a flawless figure to look beautiful in any outfit. Robin is deserved of the title for April 2022 of 'South London Escort Of The Month'. This adventurous British blonde female companion is a really adventurous beauty who knows how to get any part started in style. The VIP party girl escort companion who should be among your first choices for VIP dates.
Natallia is a fun-loving, sexy and adventurous Greek escort in South London. This amazingly busty 34DD Greek babe has the ultimate slim figure. Natallia also has the naughtiest and most radiant smile you will ever see. This vivacious beauty provides fantasy outcalls throughout Chelsea, Battersea, Richmond and Twickenham. There is a sensually confident intensity about her which will make your outcall experience full of sexy surprises. The most popular Greek VIP party girl escort in London, this buxom babe looks amazing in any outfit she wears. Are you a wealthy businessman who has and important party or VIP event or party to attend? When you turn up in the stylish company of this slim beauty, all eyes will be on you. Natallia has a supreme confidence about her which means she instantly commands respect wherever she is.
Aimee is one of the most naturally beautiful blonde South London escorts in the city. This perfectly slim, vivacious and outgoing English babe certainly leads in all the beauty stakes. She is the once-in-a lifetime eye candy you dream about meeting everyday. Aimee is a really attentive and flirtatious lady whose classy company is a luxurious dating experience. The elite GFE companion who is really naturally confident yet still so elegant. How? Well, by the sheer numbers of people who simply stop and stare wherever she goes. Her luxurious visiting outcalls are so intensely luxurious in because of her elegant company and absolute classiness. With such a flawless figure she can where any figure-hugging designer outfit. You will certainly want to extend your GFE outcall booking in South London with Pamela by at least 5 hours. Her luxurious private GFE outcalls are exclusive to Southwark, Fulham, Brixton, Waterloo, South Croydon, Putney, Kew and Victoria.
Pamella is one of the sexiest and classiest of all the American GFE escorts South London has. This impressively beautiful blonde American lady has flawless looks and a sensually confident personality. The perfect uxury shopping companion Pamella is tha eye candy you want to be seen out shopping with. She loves shopping at the most lavish designer fashion stores and going for expensive beauty treatments at top London salons. This is so she can ensure she looks amazing for your outcall booking. Poppy has a figure of absolute perfection and this can be seen in any dress she wears. This blonde beauty has a very outgoing personality and she has a wicked sense of humour. She is the VIP party girl escort companion you dream about partying with.
Rosy is a sensationally attractive super busty English companion. She has flawless natural beauty and provides the most luxurious VIP visiting escort service. Rosy is a naturally confident and a very flirtatious lady. The ultimate fantasy companion, she loves providing Sexy Secretary and Strict Female Boss companionship only outcalls. Rosy is not just visually beautiful, but also has a fun and outgoing personality. There is a powerful aura of elegance that follows this buxom sexy English beauty, everywhere. elegant aura. The sexiest VIP party girl escort in South London, Rosy is the ideal eye candy for VIPs.
Abbi is a sensationally and perfectly slim and intensely fiery, yet classy 34DD English escort. This flawlessly pretty and naturally super busty mature brunette beauty is the epitome of sexiness. There is a supremely powerful attractiveness and luxuriousness about her. Her intensely seductive aura, perfect figure and sexy hazel eyes along with her naughty, cheeky smile make her the ultimate English companion.
Jayda is a perfectly curvaceous and amazingly naturally buxom, 34DD super busty British black escort. With such a flawless figure, she is one of the best-dressed VIP party girl escort companions in all of South London. With a powerful sensual confidence and a great sense of humour, you will feel so relaxed in her classy presence. This super busty black British female companion has the sexiest hazel eyes and the naughtiest of smiles. The ideal luxury GFE companion, she certainly has some romantic surprises which will brighten up your day.
Pamella is an elegant, stylish and flamboyant blonde American luxury GFE escort who is in a class of her own. She is a uniquely alluring, sexy and mysterious bubbly blonde minx who is a really adventurous individual. Easily one of the most attractive blonde escorts South London is lucky to have, she is the epitome of elegance. The ideal VIP dinner date escort companion, there are times in her luxuriously fun company that you feel like the luckiest person in the world.
Areas Our Escorts Cover In South London
Here are the areas our fabulous escort agency provides discreet outcalls in. You will find many specialist outcall dating options are featured on our website. From VIP, elite, GFE, dinner date, fantasy, escorts for couples, role play, lesbian, fetish, after work drinks and escort duo companionship. Take advantage of our brilliant late night booking options. You can book at very short notice, so 4am in the morning is certainly a time you can book an escort service. It is subject to the availability of any escort on any give day. 2022 is here and our exciting escort agency is looking to further improve on its brilliance. So be sure to check back and see if your area in South London is now covered.
Feel free to look through our visiting escort services guide for your region.
Balham Escorts
Battersea Escorts
Barnes Escorts
Brixton Escorts
Bromley Escorts
Chelsea Escorts
Clapham Common Escorts
Croydon Escorts
Dulwich Escorts
Earlsfield Escorts
Fulham Escorts
Greenwich Escorts
Kew Escorts
Kingston Escorts
New Malden Escorts
Norbury Escorts
Putney Escorts
Richmond Escorts
Roehampton Escorts
South Bank Escorts
Southwark Escorts
Surbiton Escorts
Teddington Escorts
Tooting Escorts
Twickenham Escorts
Victoria Escorts
Wandsworth Common Escorts
Wimbledon Escorts
Waterloo Escorts
Woolwich Escorts.
Hampton Escorts
Streatham Escorts
South Croydon Escorts
Clapham Junction Escorts
Bexley Escorts

Hampton Escorts
Anerley Escorts
Lewisham Escorts
Morden Escorts
Lambeth Escorts
Kennington Escorts
Merton Escorts
Blackheath Escorts
Beckenham Escorts
Parsons Green Escorts
Borough Escorts
New Cross Escorts
Mortlake Escorts
Colliers Wood Escorts
Tulse Hill Escorts
Strawberry Hill Escorts
Wallington Escorts
Mitcham Escorts
Catford Escorts
Crayford Escorts
Eltham Escorts
Deptford Escorts
Plumstead Escorts
West Brompton Escorts
Grove Park Escorts
Erith Escorts
Rotherhithe Escorts
Thamesmead Escorts
West Norwood Escorts
Southfields Escorts
Abbey Wood Escorts
Coulsdon Escorts
Vauxhall Escorts
Nunhead Escorts
Gipsy Hill Escorts
Raynes Park Escorts
Penge Escorts
Thornton Heath Escorts
Camberwell Escorts
Stockwell Escorts
Sutton Escorts
Peckham Escorts
Selhurst Escorts
Charton Escorts
Surrey Quays Escorts
Bermondsey Escorts

If you are looking to meet the sexiest and classiest escorts in South London, call our agency today. You will discover the most attractive and flirtatious outcall escorts in the most affluent of areas.