Central London Escorts
Are you looking for the sexiest Central London escorts ever? Discreet and very classy outcall escort services, from £120. Call First Call Escorts on 07775300878 for booking outcalls today.
Our featured escorts in Central London are very delightful beauties. Accustomed to the style, lavishness, superiority and sophistication of the region; their swanky outcalls are the best in the city. These beauteous ladies are:
Ollivia is a very curvaceous, outgoing and mysterious brunette beauty from the land of the 'Big Apple'. She has a real eye for fashion and is the perfect VIP lunch date companion. She loves the atmosphere of the Baker Street region.
Cassie understands the grandeur of the region and this is represented by her luxurious GFE outcalls in Central London. A naturally busty blonde British babe who is very discreet and attentive. Her fondness of the Bond Street area means alfresco dining is top of her priorities.
Alexanda is a very graceful Eastern European brunette who is perfectly slim. She looks so elegant in an outfit she wears and loves dining out in style.
Vitally is one of the most attractive VIP super busty escorts in all of London. She has beauty that models are very envious of. Everywhere she goes she brightens up the place.
Leanne is vivacious, blonde European lady who is very fun loving and has a bubbly character. Her energy for life, beautiful smile and naughty sens of humour make her a delightful Central London escort companion. She loves to go luxury shopping in regions like Knightsbridge.
Luciana is one of the hottest and most beauteous VIP escorts in Bloomsbury. This sexy senorita loves going to art exhibitions and leads a very healthy lifestyle.
Leticia is one of the prettiest Brazilian escorts in the NW1 region. She is the perfect VIP lunch date in Euston. She is always invited to posh functions, events and parties by visiting businessmen in the UK capital.
Lara is the bustiest, most curvaceous blonde English escorts in Mayfair, Central London. This blonde 'eye candy' is an elite companion and the most luxurious dinner date you will meet.
Brianna is a sexy, fiery and domineering black British escort who provides dominatrix inspired outcalls in Kensington.
Allice is a foxy brunette French escort in Central London. She has a sensationally perfect figure, powerfully confident aura and a very outgoing personality. This busty Central London escort very flirtatious, sophisticated and fashionable beauty. Other ladies are very jealous of her intense natural beauty and fantastic figure. Allice always brings adventure and lots of excitement into your day. The ultimate French VIP party girl escort; she has a very sexy accent and loves to party in the West End region.
Lorelle is a tall, super busty black British escort who has the most curvaceous figure ever. A buxom (36G), VIP ebony escort companion, she provides luxurious discreet outcalls throughout Central London. She is 5ft7 tall and looks amazing in every outfit she wears. this VIP black escort has a very elegant dress sense. Her perfectly curvaceous and 'bootylicious' figure makes her one of the most popular escorts in Central London.
Central London is really the true epicentre of key business, elite fashion and premier entertainment. Central London escorts provide such classically unique dates in this region. The most affluent, super expensive and upmarket districts are located in this region. Are you looking for a very luxurious shopping experience in Central London? Then areas like Knightsbridge, Park Lane, Mayfair and also High Street Kensington are ideal. The classiest Classy escorts in Central London are perfect luxury shopping companions. You'll find the best designer fashion outlets and boutiques locally. Some of the the top restaurants in the country can be found there. Many have a Michelin star rating. Central London escorts are the most sophisticated VIP dinner date companions. Buildings of the highest architectural quality can be found in the centre of the capital. Grade II Listed buildings, famous tourist attractions and historic landmarks make the region popular tourist attractions. Art and culture make Central London a cultural centre for innovation. You will find the best museums and art exhibitions there. A Central London escort is the perfect date for a cultured day or evening out. When it comes to nightlife you'll find the best nightclubs, pubs and bars.
Did you know Central London is is referred to as Inner London? VIP hotel visiting escorts are popular discreet companions for VIP's. Rich international businessmen travelling to London like to book discreet outcalls in advance. They require an escort in Central London who can compliment their busy schedule. Going out to the theatre or a trendy jazz club or a casino is part of the fabulous experience. This highly dense region has a brilliant transport infrastructure. Some of the busiest tube and train stations can be found there. The official distance to London is measured to a point in Charing Cross (central). Surrounding areas calculate distance to this point to the centre of the UK capital. Central London escorts are perfect dates for rich businessmen,VIPs and even celebrities. These beauties are the provide classy incall/outcall companionship only outcalls.
VIP Companionship In Central London
Luxury shopping companions, west end musicals companions and VIP dinner dates are very popular. As well as elite escort companions who can accompany you for sightseeing tips or theatre dates. GFE, duo, VIP party girl escorts, eye candy escorts, couples and duo services are available. All of our discreet escort services in Central London are outcalls. They have a GFE foundation to them. For rich bachelors the VIP party companionship option is the most popular. A big boost to their ego is to be seen in the company of attractive escorts. If they party at a top nightclub, theses gentlemen have a point to prove. They will have their own VIP section bottles of champagne o the table. All the escorts Central London have dress with absolute style. If you need them to accompany to a posh/event they certainly look the part. Our escort agency has VIP outcalls for VIPs who require an luxurious, classy company. We also provide overnight, elite,fantasy, visiting escorts for couples and duos outcalls. Our amazing escorts in Central London like to live a life of complete luxury.
Why Choose Our Escort Agency?
You may choose to stay in a 5 star hotel in the Park Lane area. Maybe you are lucky enough to own a big apartment in Knightsbridge. You can book a sophisticated and elegant beauty to discreetly visit your luxury residence. Their level of complete discretion and professionalism is unmatched. We provide classy Central London escort dates tailored to your individual requirements. Do you have a 'black tie' dinner event that you have to attend? Are a a very lonely rich bachelor who is looking for fun? As a top escort agency we have the most stunning escorts Central London has to offer.
Central London has seen a resurgence of VIP escort duo services. A more expensive option yes but double the fun and excitement. The more flamboyant and wealthier gentleman book this amazing outcall service. Its not uncommon for even celebrities to book escort duos outcalls. Whether you want to meet two super busty Indian and Brazilian escorts; the choice is absolutely yours. November/December 2018 will see the most exclusive VIP escort duos to grace Central London.
FEATURED CENTRAL LONDON ESCORTS
Maddison (36DD) Super Busty English Escort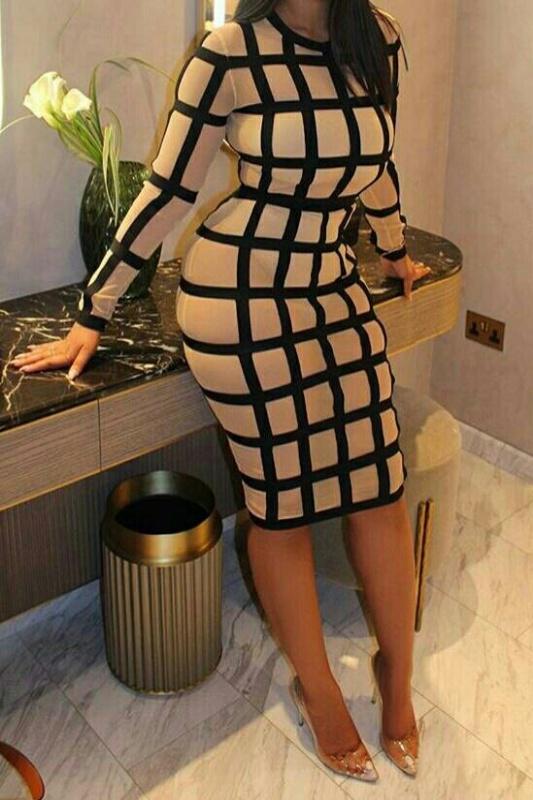 As you can see these sensationally foxy and sexy ladies are so beautiful. They are fun, outgoing and sexy individuals. Maddison is a tall, super busty 36DD English escort in Central London. She has the most perfectly curvaceous figure and a very charming personality. This naturally busty Central London escort is very stylish, adventurous and intelligent. Other women are jealous of her luxurious natural beauty and perfectly shaped figure. Maddison always brings an intense sense of adventure and lots of laughter to your day. The most glamorous English VIP party girl escort; this leggy beauty only drinks the finest champagne when she is out with friends. She is the most in demand luxury shopping companion escort in Central London. If you are a top international businessman travelling from overseas to London, Maddison is the ideal, discreet weekend date. She likes going to the the theatre, the opera and the most exclusive London restaurants. Our classy escort agency in Central London provides the most luxurious discreet escort services. We always respects the privacy of every single one of our clients. Our sophisticated, highly respected clientele consists of discerning gentlemen, celebrities, executives, city bankers, international businessmen, rich entrepreneurs and top businessmen. We understand that different clients have different requirements from each of our services. Our agency does its very best to personally meet those. Our prices are very competitive and we provide cheap escorts for the most luxurious of escort services in Central London. They start from £120 per hour of companionship. VIP options cost more.
Outcalls In Central London
First Call Escorts showcases the following escort date companions. Feel free to peruse our visiting escort services guide for your region.
AREAS COVERED
If you are looking for the best escorts in Central London, First Call Escorts is the best escort agency in the capital.