Lesbian Escorts
Today dating has changed and what was seen as a bit taboo, isn't. If you are a classy lesbian lady looking for sophisticated company then our beauteous lesbian escorts provide perfect discreet companionship only outcalls. Our exciting escort agency showcases the most open minded, sensual, adventurous beauties throughout London / UK. They adore accompanying sophisticated women (especially high flying city professionals) to VIP/affluent private events. You may need the trendy company of a special lady for a quiet evening socialising, like an after work drink. Maybe you require a luxurious female VIP dinner date companion? Are you worrying about an upcoming office party? Are you wanting to visit a lesbian friendly bar/pub/club, but lack the confidence attending by yourself? Our beautiful lesbian escorts provide a fun loving and exciting companionship service. This luxurious, romantically inspired discreet outcall service is tailored to your specific sophisticated dating needs - as a classy lesbian woman. Our reputable and respected escort agency is appalled the escort industry doesn't have this female companionship option. Especially when there is a multitude of independents and agencies in London / throughout the UK.
Are You A Woman Who Is Confused About Your Sexuality?
A significant percentage of women who these outcalls have previously experienced heterosexual relationships. Some have come to realise they have always on some level had an attraction towards women. Encountering this can be a challenging an confusing time for them. Many are fearful of disclosing this information to their close friends/family. They may have seen others face negative reactions. These women are often confused how to approach such a situation. Having never experienced a romantic relationship with a woman, exploring their feelings can be challenging. Choosing what route to travel can be hard. Choosing online dating for many is a risky option. So deciding to simply experience some general female companionship is what they opt for. This is a kind of 'litmus test'. The taboo in people booking escort services seems to be diminishing daily. Today lesbian women can discreetly experience a relaxing date with a classy lady. Something as simple and discreet like going out for few quiet drinks or dinner is the 'norm'. Our exciting agency sees the the evening will naturally progress onto a night of partying at a nightclub or exclusive bar. Lots of women find this type of new dating experience so liberating.
Our discreet outcalls start from just £120 (for the first hour of companionship). Our escort rates then continue at £100 for additional hours. Take a look at the beautiful online portfolio of your favourite lesbian escort. It includes additional information about them, a photo gallery and their outcall . Each of them are outgoing, glamorous, stylish and yet down to earth ladies. They genuinely all love the relaxed and genuinely romantic company of a sophisticated lady. They are very flirtatious, adventurous and have such an exciting imagination. They are simply the most fashionable ladies you'll have the privilege of meeting in London/UK. They always respect your right for total privacy. So you can just simply relax in their amazingly delightful company.
Lesbian Escorts Of The Month (Leanne, Aaleyah, Charlet, Rani, Kate and Anita)
Leanne is a sensationally attractive, petite and busty blonde who has exquisite style and beauty. This buxom and slim European lesbian escort beauty is a very outgoing lady. She is a very romantic, adventurous and supremely attentive date. She has this natural and commanding confidence about her that puts you at ease in her company. This very sophisticated busty blonde is the perfect fine dining companion. There is a hidden wild side to her personality that when unleashed is the most welcome of surprises. She is a very fashionable individual; perfect company for the most affluent VIP and elite events/parties. Leanne has an adventurous outlook on life and is a great listener. She is perfect company for bi-curious and lesbian ladies.
Aaleyah is a slim, breathtakingly attractive and delightfully funny blonde English lesbian escort. She is very imaginative, thoughtful and party loving sexy lady. She is one of the most beautiful lesbian escorts you'll ever likely to meet. Her insanely perfectly figure and naughty smile makes many ladies fall in love with her immediately. Aaleyah has a very vibrant and exciting romantic aura about her. It's not surprising at all that women truly stop whatever they are doing just to stare at her. Aaleyah is a supremely fashionable lady, who is the epitome of a 'VIP party companion'. Her only focus is to always be the most exciting and romantic lesbian GFE companion ever. If you're a very trendy lady that seeks an exclusive discreet date, then call our escort agency today. You'll instantly fall in love with her wonderful personality and sexy chocolate brown eyes.
Charlet is a very glamorous, naturally super busty, lesbian escort with a 34D cleavage and curvaceous figure. This very vivacious British ebony beauty has a feisty, friendly and fun loving personality. She also has a very stylish and often quite luxurious dress sense. Her highly sophisticated and attentive company ensures your time in her presence will be so memorable. Charlet really enjoys partying at most exclusive and trendy LGBT bars in the Soho region. A very attractive party animal who is always discreet and knows just how to make you laugh. She has a very classy, elegant and flirtatious busty beauty.
Rani is one of the most glamorous, naturally super busty Asian beauties in London, This Indian beauty has a heart of gold and a fun personality. Rani is a very elegant lady who is very accustomed to living a life of luxury. That extends to partying at the top VIP clubs and bars in the city. Rani has a huge 32DD cleavage. Her very adventurous and romantic imagination makes her company so very exciting. Outcall rates start from just £120. For exclusive VIP companionship rates start from £140. Her natural beauty commands a powerful presence. So when you first meet her you may feel nervous, but she is such a down to earth (very attractive) lady. Rani is a very fashionable, busty and fun loving lady. A date with her is so magical.
Kate is a sultry, super busty (34DD) British / Portuguese brunette who is a very sexy lady. She has deep brown chocolate eyes, a naughty imagination and a very flirtatious personality. This very classy lady has a power sensual confidence about her and she loves to party. She has a unique natural beauty that leaves you speechless when you first meet her. she has a slim yet quite curvaceous figure. Her fashionable elegance is represented in her flawless, sophisticated attire. She is one of the most adventurous and exciting lesbian escorts in London. Her company is full of intrigue, mystery and romantic surprises which brighten up your day. She is that eye candy you have dreamed of and hope to meet one day. She provides companionship only role play outcalls. That strict female boss who you fantasize about... well that fantasy could be an escort date.
Anita is a very beauteous and naturally British Portuguese escort. She has a confident personality, that has true elegance. This can lead to her being the centre of attention on occasion. She has an intriguing and delightful personality. She loves traveling and is the perfect VIP travel companion. Conversation with Anita always flows nicely. She is a remarkable woman who always lives each day to the fullest. Anita's lifestyle is very exciting and her appearance is always immaculate. That is why she is he most popular VIP dinner date companion in London. Anita is VIP party girl, who gets invited to all the most prestigious parties. She is a very stylish escort, who always dresses to really impress. If you're looking for highly intellectual company and conversation then book a date with Anita, She is one of most beautiful lesbian escorts you'll ever meet.
VIP Lesbian Escorts Of The Month (Melissa, Nataliee, Dani & Kiera)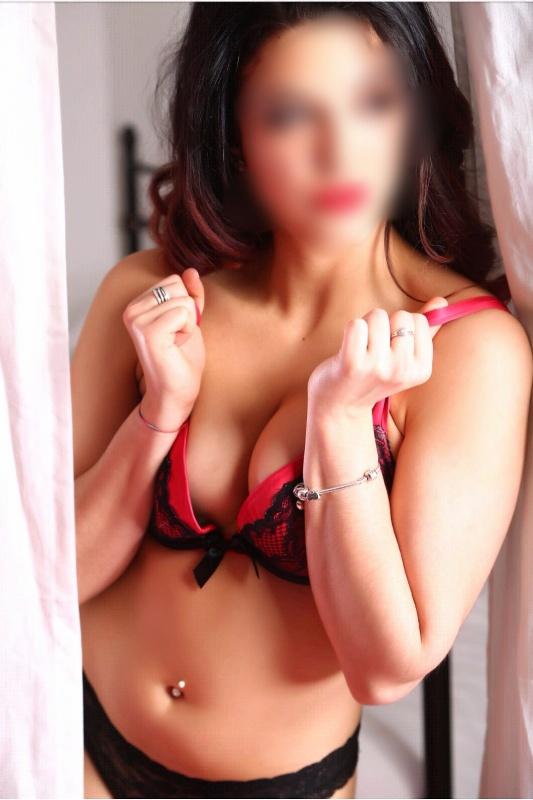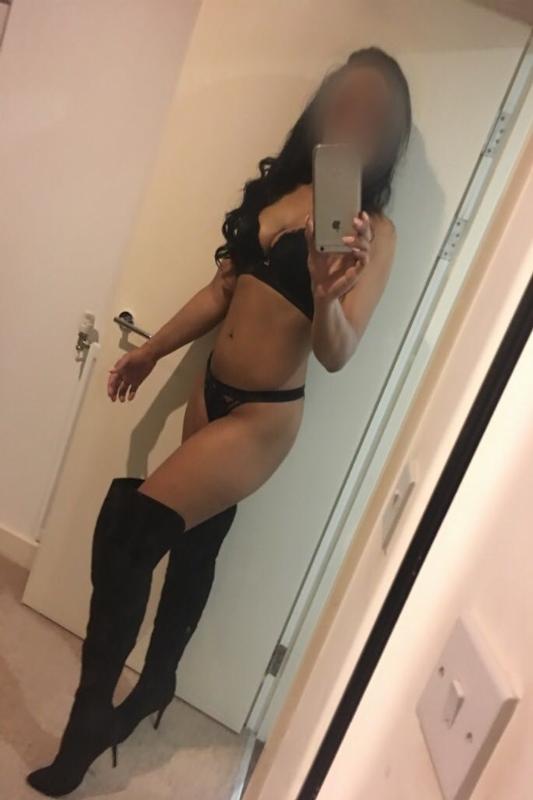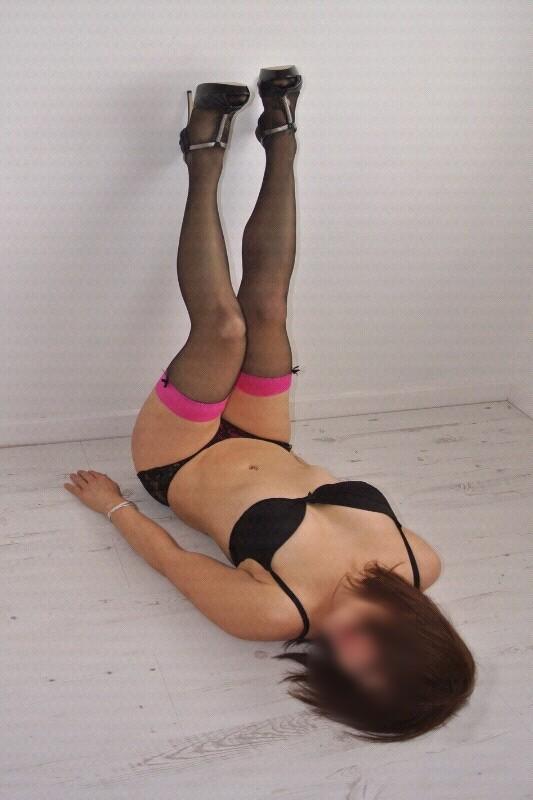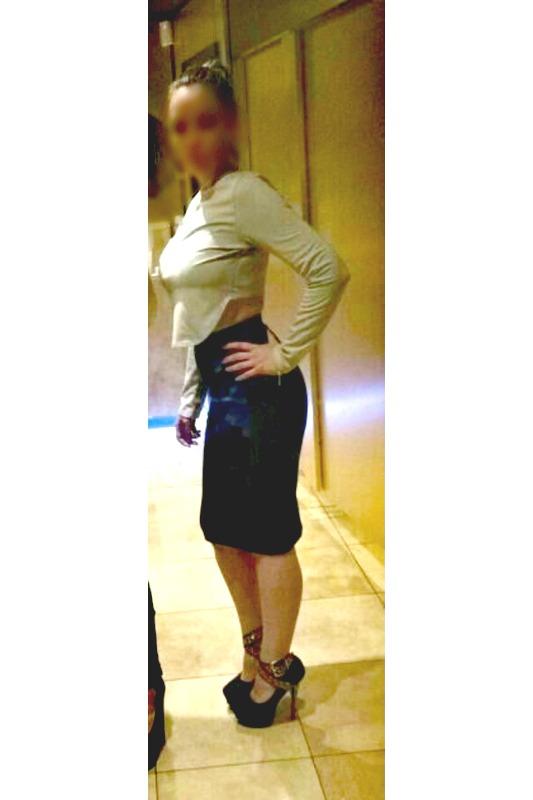 Melissa is a very open minded, slim, sexy English brunette lesbian escort. She is a sultry beauty who is very glamorous and has a uniquely sensually driven imagination. She has an exciting romantic outlook on everything love and life has to offer. Her elegant and adventurous personality makes her company in such high demand. Melissa knows she is a sensationally beautiful woman so its expected that spotlight often falls on her. She maintains discretion at all times and is so fun to be around. She is the perfect lunch time date for wealthy businesswomen. She can become very much the 'flirt' after an expensive glass or two of champagne. Melissa has such a kind and loving heart. Many women dream of one day marrying her as she is so beautiful. This sexy brunette is the perfect discreet VIP companion to attend a trendy party, bar or club with. She's always attentive, ideal at light hearted conversation and as you can see amazingly attractive. She always loves to look her best and has a special collection of designer outfits. She really enjoys going on luxurious shopping trips and has a spectacular eye for fashion. She really does strives to provide true excitement on your outcall date. If feel stressed about life or work, her amazing personality will put smile on your face.
Natalie is a truly naturally busty, sexy mixed race beauty who has the perfect figure. This really adventurous and very attractive VIP party girl escort adores living a luxurious lifestyle. Natalie understands how to get every party started with absolute excitement. The perfect romantic and experienced VIP dinner date companion, she has a radiant smile that puts a smile on your face. She has such a powerfully intense beauty that you may find it hard to find the words to speak to her. This gorgeous mixed race beauty is regarded as one of the top VIP lesbian escorts in London. She provides the classiest companionship only lesbian outcalls. She has an intriguing sensual confidence that gives her a very commanding sexy presence. If you have a VIP event that you've been invited to and require a sophisticated lady to accompany you - Dani is ideal. This Australian brunette has a sophisticated personality which makes her confident in very posh environments. Whether she is attending a luxurious ball or simply for a few after work drinks - she always looks stunning. You'll want to be in her company every day if you could. Kiera is a very fiery, naturally busty VIP mixed race escort. She has a fantastic figure and a naughty imagination. She is a highly sophisticated lady with a powerfully confident presence. She is that 'eye candy' most ladies are jealous of. You'll end up talking for many hours and not realise time has flown by so quickly. Her beauty is immense ad you'll feel privileged just being in her beautiful presence.
First Call Escorts is one of a minute selection of agencies who provide genuine lesbian escort services . Our escorts do not masquerade as lesbians, but are the 'real deal'. There are bisexual escorts who provide this service, but not as well. It is simply up to you if you choose their services over ours. Our agency provides discreet outcalls throughout London that are almost bespoke in nature. Do you require a classy and intelligent lady to accompany you to a VIP function/party/event? Maybe its just a few quiet after work drinks or a quiet Friday evening in. We really do have the sexiest lesbian escorts in London who provide discreet dates for women.
Escort Directories
There are some directories online showcasing lesbian female companions providing discreet escort services throughout London. Here are some of the very best on the web. They are:
World Escort Map - They list thousands of independent escorts in the London and the UK. This one of the most dazzling online listings of beautiful bisexual ladies. A big selection of companions have escort rates and are listed as 'expensive' as £500 per hour for exclusive VIP companionship.
Lesbian Escort Services
Our reputable escort agency has a massive selection of lesbian visiting/outcall services for adventurous female clientele. Whatever your specific companionship only needs, we guarantee you'll find the ideal option. They are as follows:
Lesbian Duo - A unique and definitely 'one of a kind' outcall which gives you so much choice. Why not book the classy companionship of two amazing beauties tonight? This type of outcall is convenient if you looking to socialise as a group on a night out. As the saying goes; two is company and three is definitely a crowd. This extravagant companionship only option is ideal for celebrating something special (job promotion, birthday etc). You can go to the most trendy LGBT bars, clubs and pubs in the city and experience the most memorable evening out. Our agency arranges the most private visiting escort services to your private residence/suite if you require that option.
Fetish Escorts - The most exciting fetish inspired female escort service in London. These amazing discreet dates include a very fashionable escort accompanying you to city's most popular fetish clubs. London is home to some of the most exciting and luxurious fetish clubs in Europe. If you are new to this scene then this companionship only option is the best. The idea of going there by yourself can be a daunting prospect. The best solution is call our agency. We can match you with a specialist lesbian escort to accompany you. This unique service isn't restricted to just VIP events. You can also book a sexy lesbian escort companion for private companionship experiences.
VIP Party Girls - Do you always love to party in complete luxury? Do you require the most beautiful, adventurous and exciting company for such an experience? Our experienced agency has the very best female eye candy in all of the UK. These beauties like to party in absolute style. They're seen as the most attractive VIP's and they are centre of attention. Splash out on the most expensive VIP section, complete with the bottles of champagne on ice.
First Call Escorts is just simply lucky to showcase the sexiest busty escorts in London. 34HHH buxom lesbians who have sensationally massive cleavages. How many other escort agencies showcase super busty Indian duos? If you have a specific preference we can match you with the bustiest woman of your dreams.
What Areas Are Covered By Our Agency?
London is a very and big and diverse city that has lots of areas/regions. All of our outcalls are available in North, South, East, West, Central London. You'll find Central and North regions provide VIP & elite companionship only options. Two of them are listed below:
Lesbian Escorts In Soho - This very exciting, classy service is exclusive to just the Soho area. There are lots of fabulous and trendy lesbian bars in London. Your date is used to partying at the most exclusive pubs , clubs and bars in that region. Why not arrange to meet them after work one day. Together you can both experience the brilliance of the atmosphere atmosphere Soho has to offer. You may wish to go out for a very romantic meal at a top restaurant. There are so many posh places to dine at that have the best reviews. You're always guaranteed to have fun in their company.
Lesbian Escorts In Swiss Cottage
This famous North London region has some relaxing, trendy bistros. Our newest companionship only outcalls service for female city professionals is growing rapidly in popularity. Very stylish beauties, they provide a luxurious lesbian GFE experience. Why not book a posh dinner date with a beauteous lady one evening. Soft classical music will be playing romantically in the background as you enjoy the finest cuisine.
---
News:
The Telegraph has an interesting online article about lesbian escort agencies. It provides an insight into lives of clients and escorts and the rise in certain lesbian companionship services. Click here to read their article. Please note the information in that article does not represent how our agency is run.
Lesbian Bars
You may want to take your date on a classy evening out. There are lots of VIP clubs/bars in the city that are very friendly and have a lovely atmosphere.
Please note: First Call Escorts have no affiliation with any of the places/companies listed on this page. These places are simply highly recommended on the internet.
(Blush) - 8 Cazenove Road, Stoke Newington, London, N16 6BDA lively, fun, vibrant lesbian bar, open to all. Chic, pink interior and a massive beer garden.
(Kandy Kubar Girls) - 4 Carlisle Street, London, W1D 3BJ